Lightweight Gravity Fold Travel Stroller
Regular price
$299.99 USD
$299.99 USD
Regular price
Sale price
Unit price
per
Hassle-free Gravity Folding: With gravity-assisted folding, this baby stroller is super-easy to use for parents. Just press and rotate the button, and it will automatically fold within seconds.
Sturdy and Heavy-duty: The composite of reinforced plastic and aluminum frame has been tested to withstand 100k tests and meet ASTM F833 standards, creating a safe and secure ride for your child.
Easy to Maneuver: The omnidirectional front wheels make maneuvering a breeze. The stroller rolls smoothly over rough terrains like cobblestone roads with oil-free bearings and shock-absorbing EVA material.
Comfy Riding: Skin-friendly and waterproof, the stroller seat pad is made of premium fabric. An ergonomic seatback can recline from 100° to 150°, along with adjustable leather-covered foot support, making it highly comfortable for children aged 6-36 months.
Ideal for Travel: After being folded, this lightweight stroller weighs 14.4lbs and measures 56 linear inches, which is compact enough to be taken onto a plane. It also comes with a carry bag that is convenient for traveling.
Buy on the Besrey Store for

Fast, Free Shipping

30-Day Money-Back Guarantee

18-Month Hassle-Free Warranty

Lifetime Customer Support
Highlights
Specifications
User Manual
Customer Reviews
FAQ
Besrey Baby Stroller Makes Baby Care Easy
Choosing the right infant stroller or baby pram for the family can be one of the most challenging decisions. The walking stroller will be one of your most frequently used pieces of baby gear, whether you're strolling around the block or packing for your next trip.
Depending on costs, lifestyle, and family size, what works for one family may not work for another. The one-hand fold stroller is ideal for city families who will use the stroller all day, every day. It folds by gravity, so it is a labor-saving option.
An urban family will mainly use the stroller for short walks and short trips, so a big wheel stroller offers smoother rolling, and a baby travel stroller will be easier to carry on the go. For those who want an all-in-one newborn baby stroller for everything from a walk around the neighborhood to a family trip to the zoo, Besrey is a perfect choice.
This Besrey gravity fold stroller is an easy fold stroller that's easier for parents to use and takes up less room space due to its easy-folding characteristics and compact size. This stroller's safe and durable materials ensure a harmless riding environment for your little one.
Features:
Stroller for toddlers aged 6-36 months

Gravity folding design with heavy-duty aluminum frame

Baby pram stroller with 5-Point Safety Harness

Smooth Shock-absorbing Wheels with One-touch Rear Brake

Stepless Adjustment Recline Positions from 100° to 150°

Skin-friendly and Waterproof Seat Cover

Full-size Canopy waterproof and UV-resistant

Leather-covered Guardrail and Foot Support

Spacious Basket, Detachable Cup Holder, Carry Bag Included


Large Storage
You can store up to 5kg/11lb in the sizeable under-seat basket. A removable stroller cup holder that holds 500ml/17 fl oz.
Peek-a-boo Window
With the window, it's easy to play with your child while watching what they do and keep a watchful eye on them without collapsing the canopy..
Full-size Collapsible Canopy
The canopy with side mesh is waterproof and UV-resistant, so you can rest assured your child is safe from sunlight and splashes.
5-Point Safety Harness
Five skin-friendly straps secure your baby tightly, no matter how bumpy the road may be.
One-touch Rear Brake
One press, and your stroller parks immediately. The well-designed brake mechanism allows you to maneuver the stroller quickly and safely.
Detachable Leather-covered Guardrail
Made with non-toxic leather fabric that is safe for your child even if they bite or gnaw on it. It's easily detachable so that you can put your little one in and out effortlessly.
Additional Features
One-hand Gravity Fold, Full-size Waterproof Canopy, Large Cup Holder
Material
Fabric, Plastics, Aluminum
Product Size
39.4x32.7x19.3in/100x83x49cm
Contents
1x Besrey Gravity Fold Stroller (BR-C760), 1x Quick Operation Guide, 1x Detachable Cup Holder, 1x Detachable Guardrail, 2x Front Wheels, 2x Rear Wheels, 1x Carry Bag, 1x User Guide
FAQ
Specifications
Accessories
Others
How do you unfold this stroller?

A) Press the Fold Button on the top handle and rotate the top handle forward. B) Pull upward on the stroller's top handle to extend the frame. C) Release the handle to let it lock into position. You'll hear two "Clicks" when securely extended.

How many inches tall is the back portion of the seat?

The stroller seatback hight: 47.5cm/18.7in.

Is this infant stroller comfortable in it?

My little one feels happy sitting in it and the fabric touch comfortably. It is sturdy with good beefy wheels, step lock and easy roll/steer, appears safe with its five-point, padded harness system and seems conducive to comfort with its reclining padded seat. It's easy to open and close and lock with one hand with gravity folding.

How much does this stroller weigh?

Please kindly know that the baby stroller only occurs 14.7lbs which is lightweight enough for easy carry and move.

What are the dimensions when this baby stroller is folded?

Thank you for your interest in the besrey baby troller! The folded dimensions of this compact stroller: 19.7x11.8x25.2in, and the expanded size (L*W*H): 35.4x19.7x41in.
Media Coverage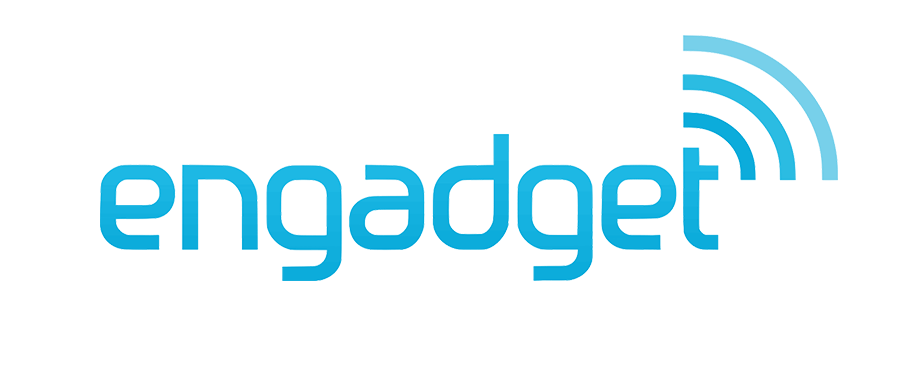 A trike that grows with your child. Besrey 7-in-1 kids trike was designed so you don't need a new toy every time your child grows. It's built for children ages 6 months to 6 years.

This Besrey Airplane Capsule Lightweight Baby Stroller is a high-quality product that's comparable to a standard stroller yet much more compact and lightweight.

The Besrey Airplane Capsule Lightweight Baby Stroller will be your new favorite travel companion when it comes to ease and portability.

Besrey 7-in-1 kids trike is a modular trike that can transform as your child grows. It can grow from a stroller to a baby walker to an adult-pusher trike then normal trike, and much more.

Besrey double stroller for infant and toddler is certificated with en1888:2012, with one-step brake and 5-point harness.

The Besrey Lightweight Baby Stroller offers many of the features of a full-size stroller, such as a mesh-lined storage basket, a retractable canopy cover, removable handrails and an adjustable seat.
Purchase
Specifications
User Manual
Reviews
FAQ