Home
>
products
>
Besrey 5 in 1 Baby Bassinet Bedside Sleeper, Playpen with Bassinet & Baby Cradle, 0-18 Months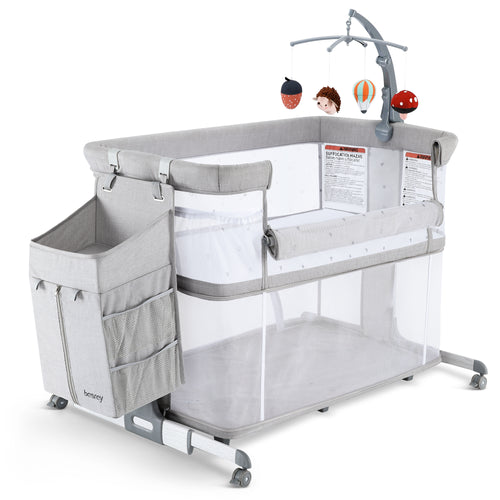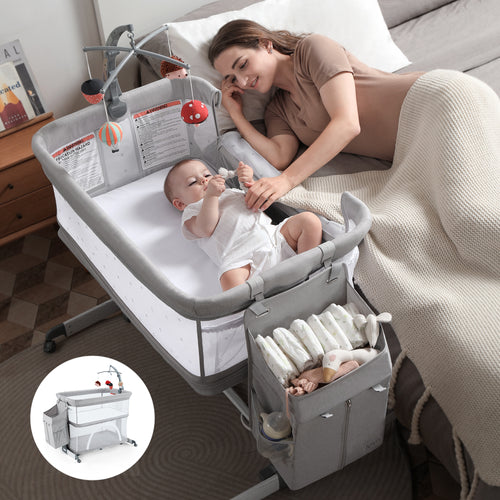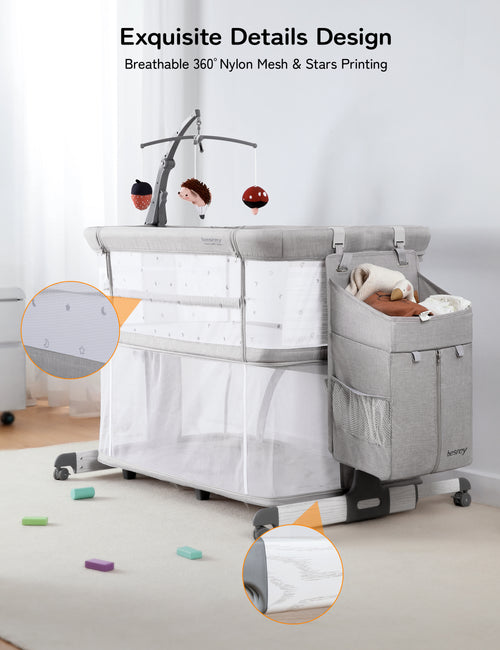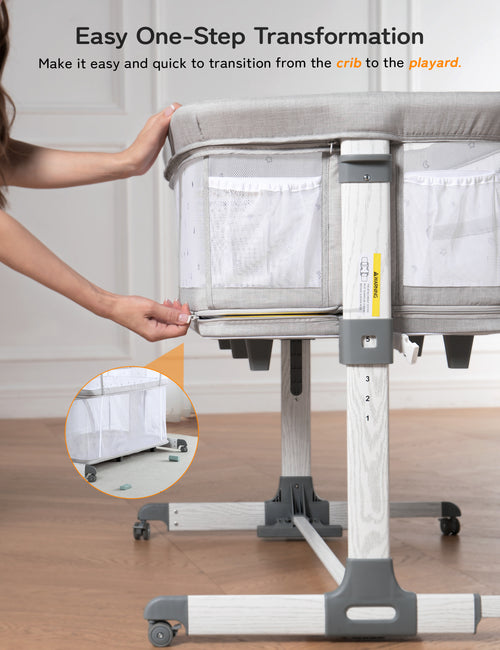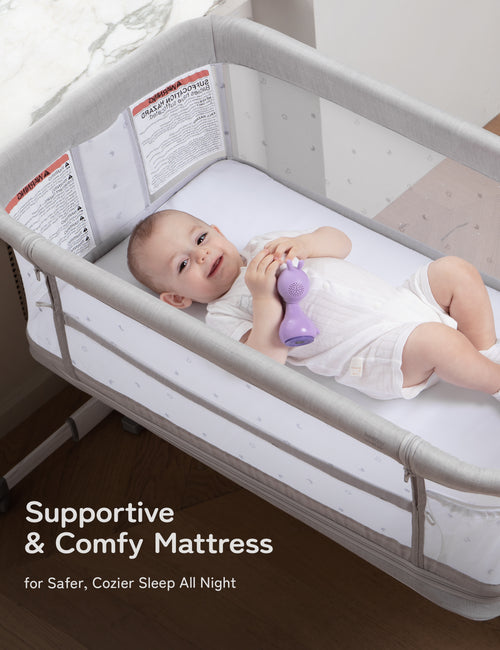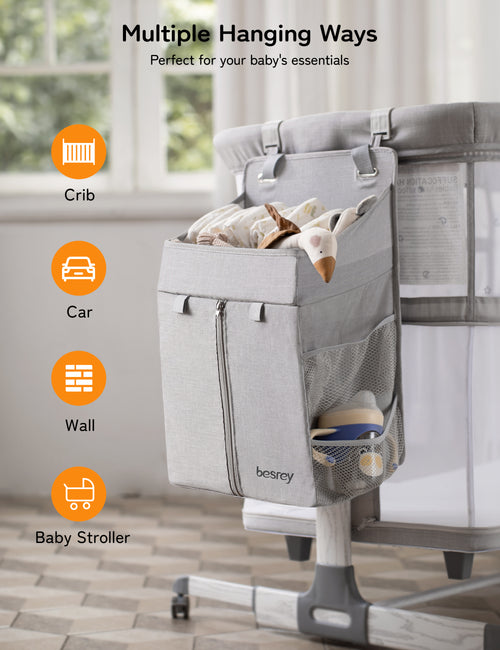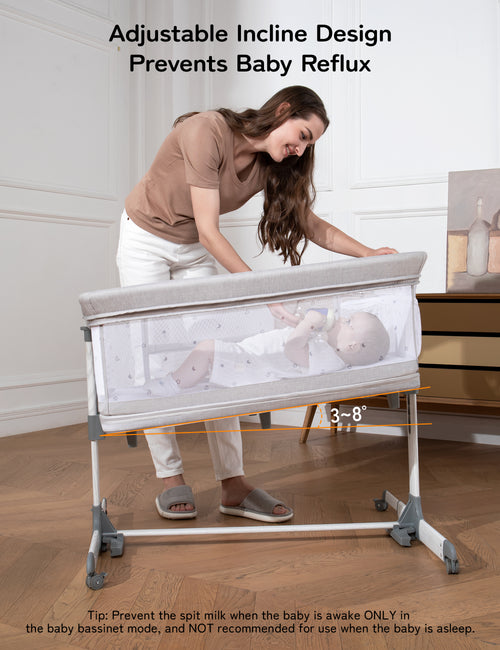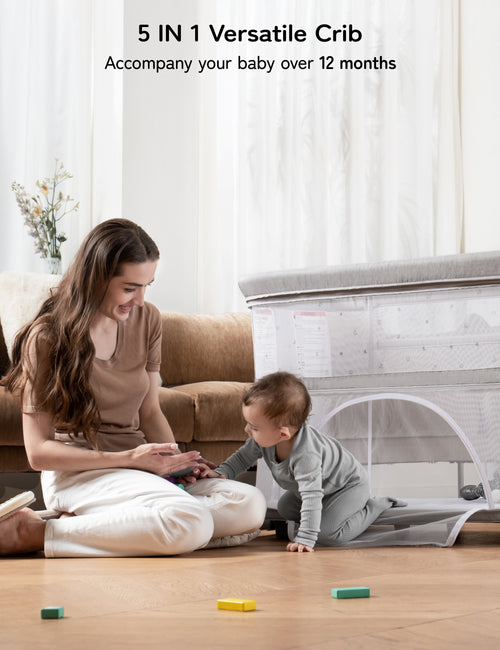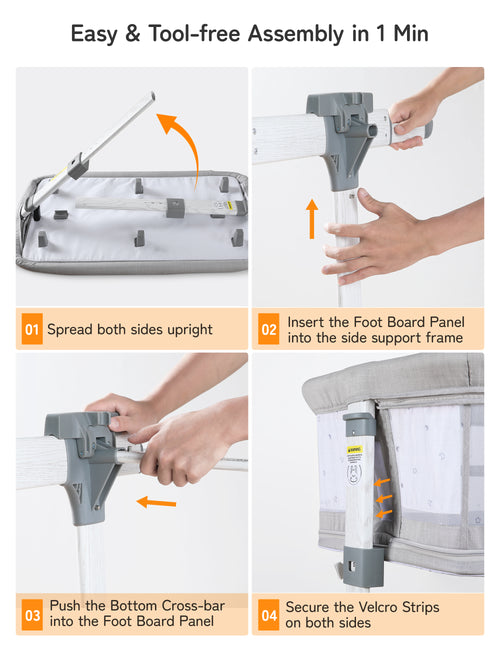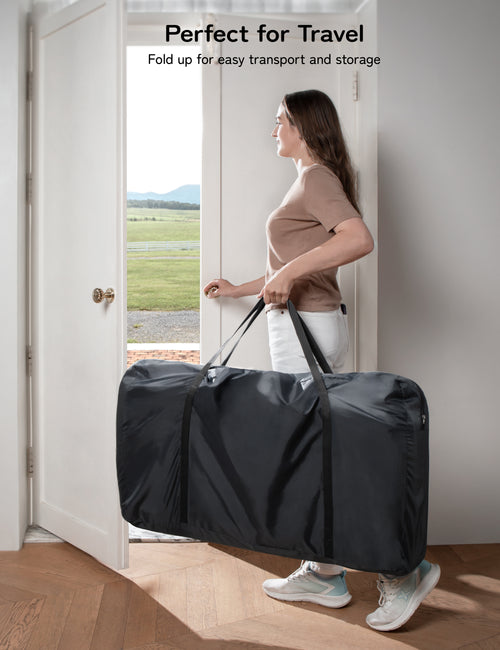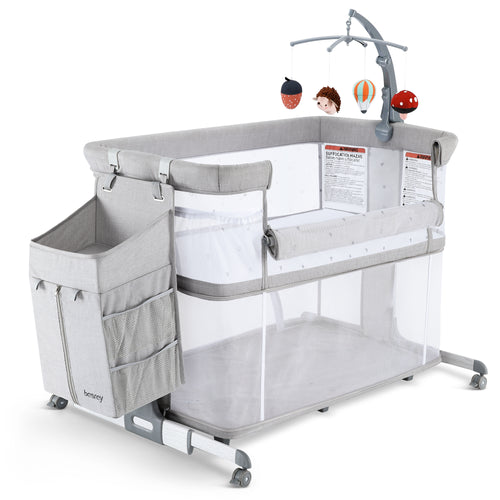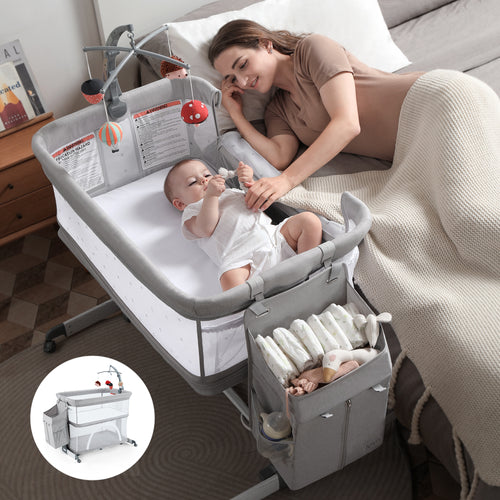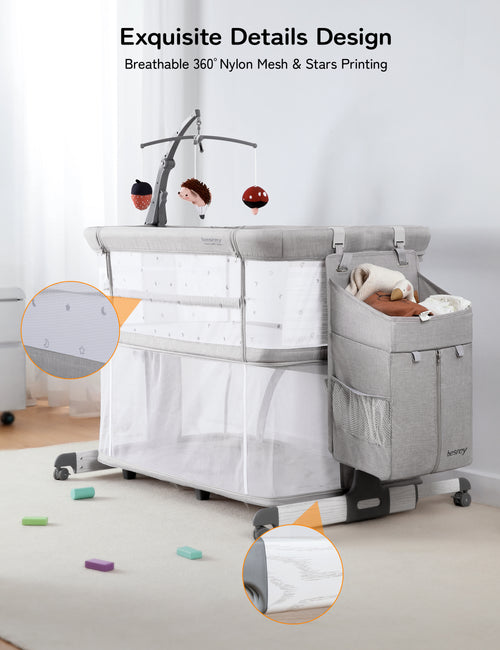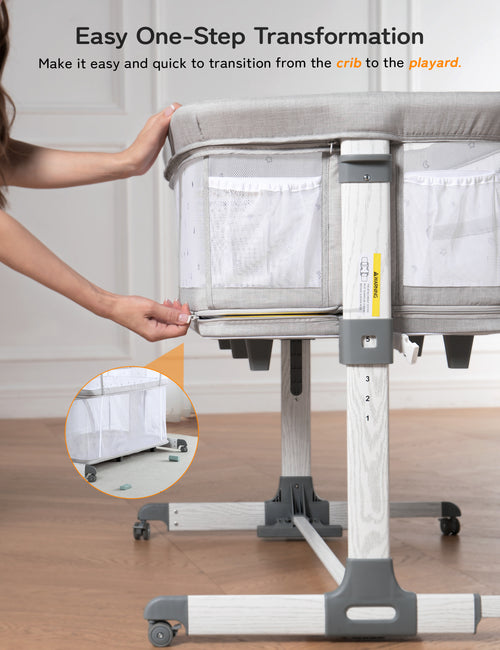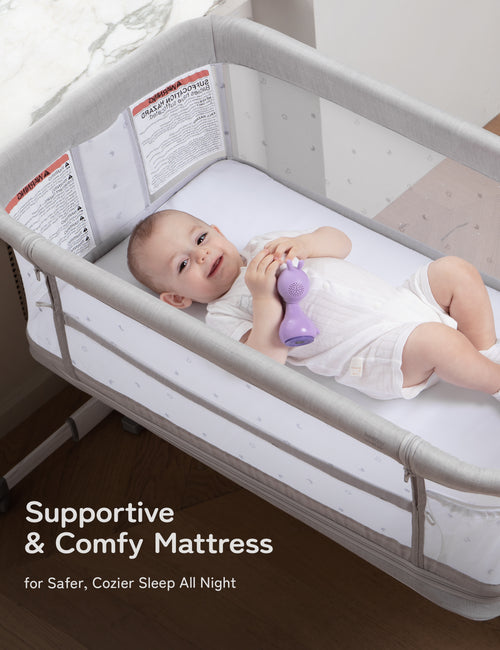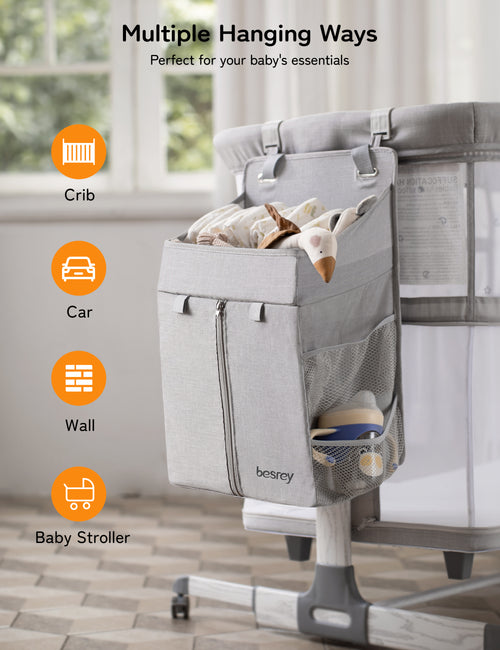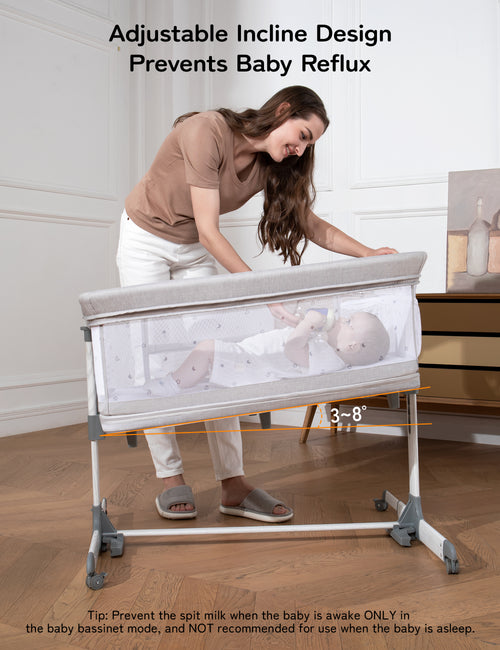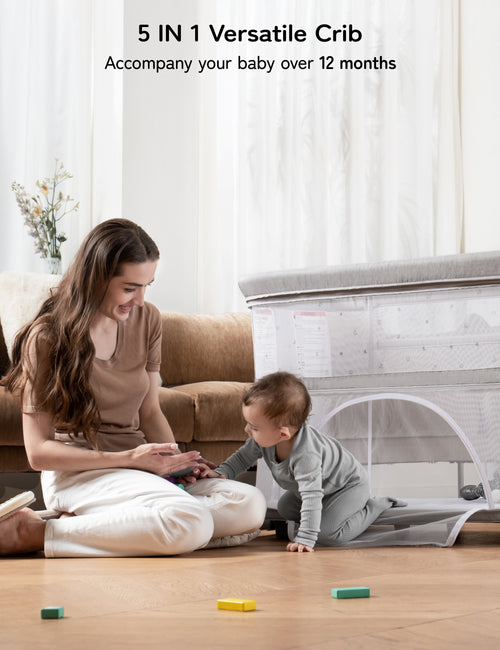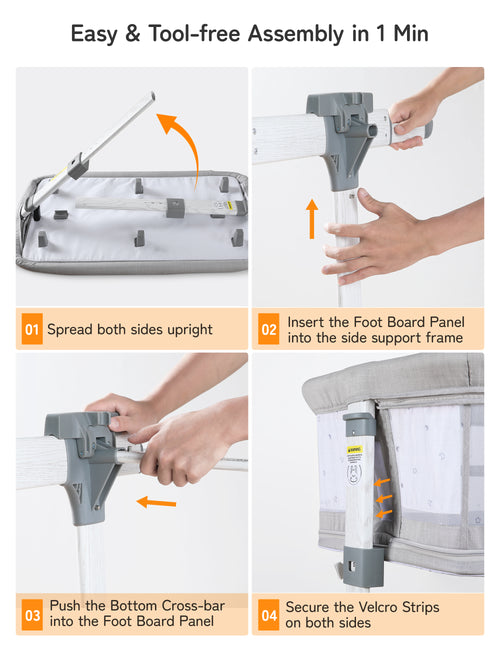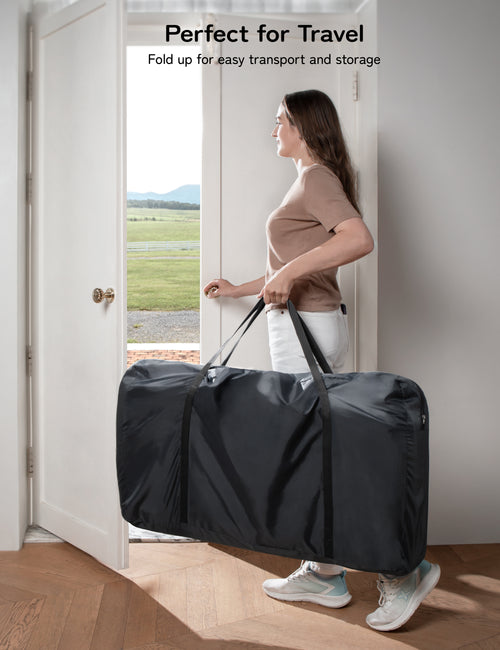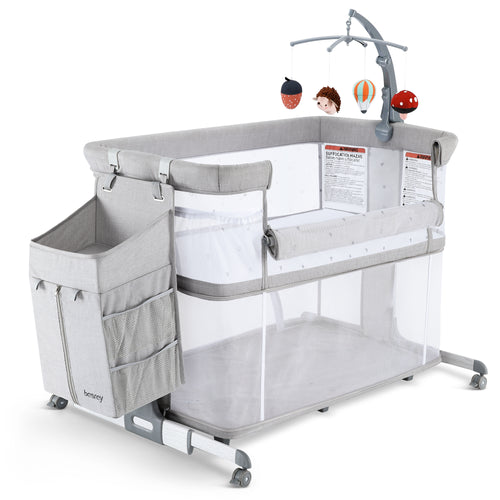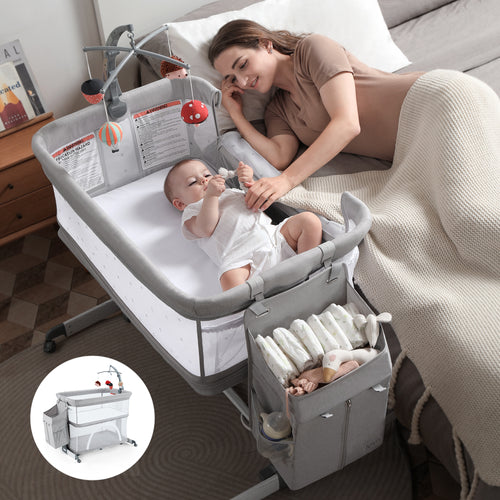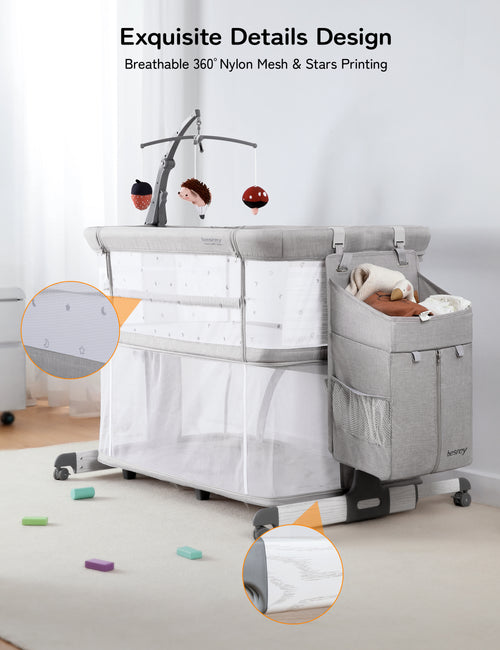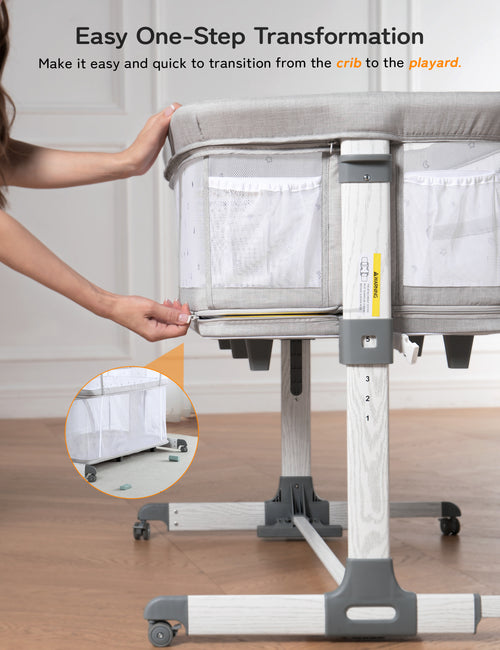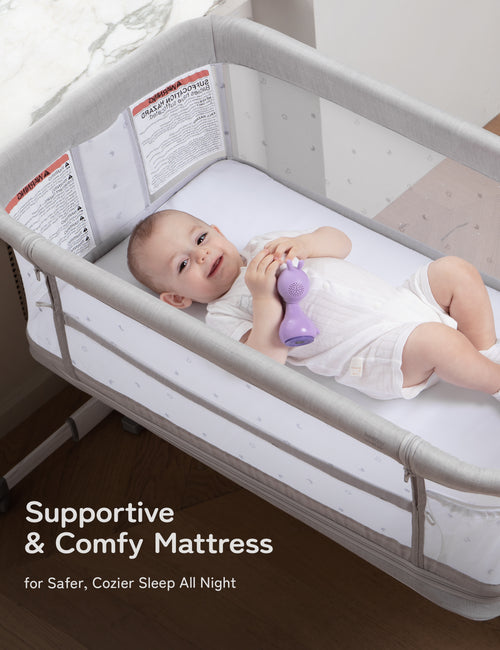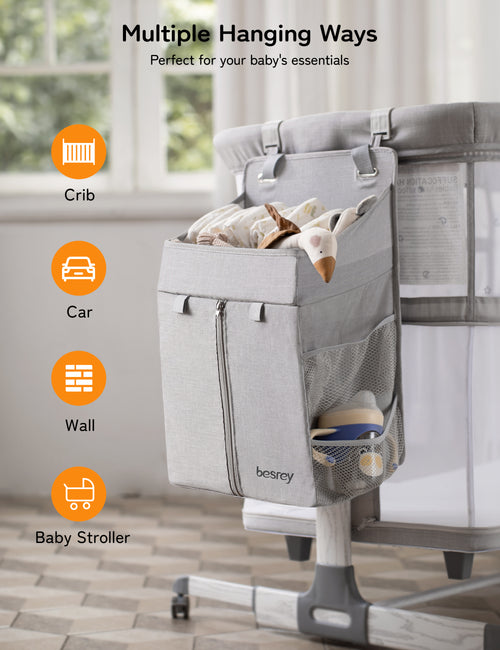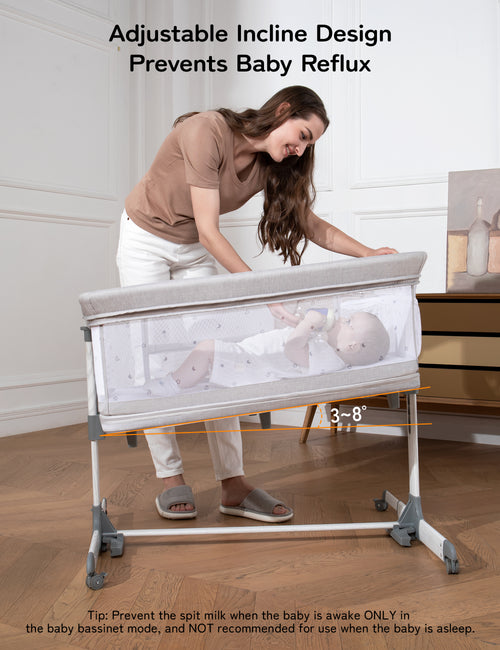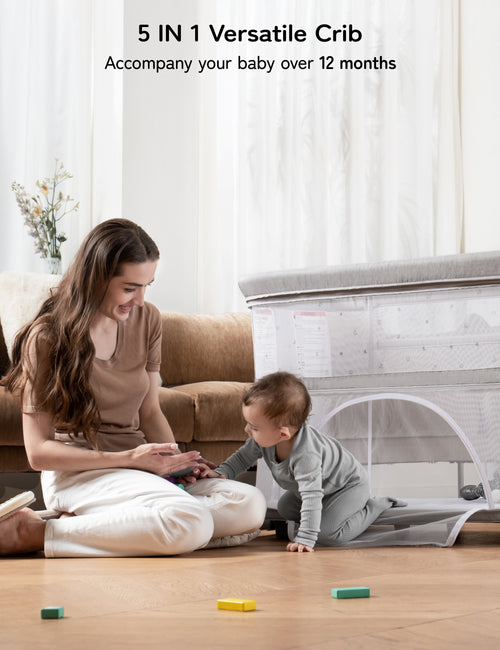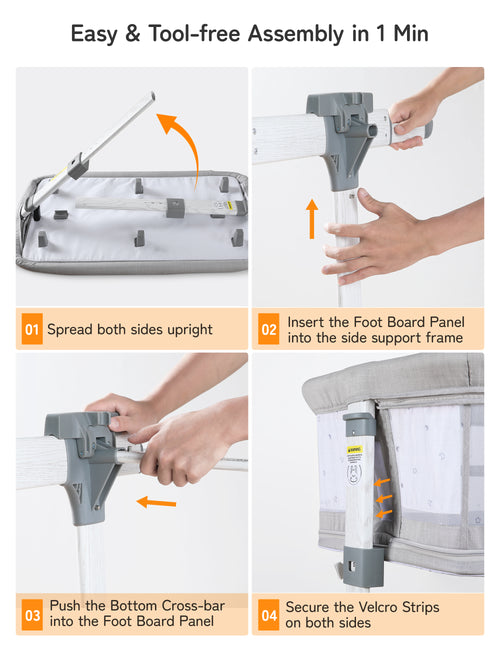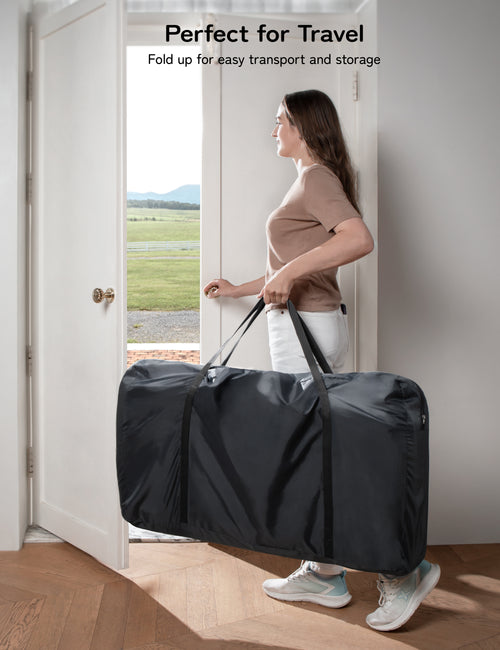 Besrey 5 in 1 Baby Bassinet Bedside Sleeper, Playpen with Bassinet & Baby Cradle, 0-18 Months
$219.90 USD
通常価格
$249.90 USD
セール価格
単価
あたり
5 in 1 Baby Bassinet: This versatile crib integrates Standalone Bassinet (0-6M), Bedside Crib (0-6M), Baby Cradle (0-6M), Portable Crib (6-12M), and even Portable Playard (12-18M) in one, accompanying your baby from birth to over 1 year old.
Pack and Play with Bassinet, Usable up to 18 Months:It's very easy and quick to transition from the bassinets to the playard/mini crib. When transformed into a playpen, the side zipper entrance makes it easy for your baby to climb out and in happily. (the bottom layer can also be used for storage)
Tool-Free Assemble in 1 Minute:Newly upgraded structure, Quick and easy assembly with no tools needed in 1 Min, solving your baby's sleep problems in unfamiliar surroundings or outside home. (travel bag included)
360°Breathable Mesh:The enhanced design of the 4-sided breathable mesh ensures optimal airflow and unobstructed visibility for your baby, allowing your baby to be as close to you as possible while sleeping comfortably in their bedside bassinet.
Height Adjustable: besrey bassinet for baby has 5-level adjustable height, it's suitable for varying parents' beds, including box beds. (Additionally, setting it to tilt mode prevents your baby's reflux and makes feeding easier.)
360° Swivel Wheels with Brakes:This bedside sleeper for baby is seated on 4 universal casters each with its own sturdy brake. making it extremely easy to move room-to-room and safely fix in position when the brakes are applied.
Foldable Mobile Toy Hanger:This baby bedside sleeper designed with a mobile toy hanger, not only provides a source of entertainment for infants but also supports their developmental growth while helping to soothe and calm them. (4 hanging toys detachable and washable)
Hanging Diaper Bag:Come with a spacious hanging diaper bag with 4 pockets, 1 large compartment, and 1 shelf, perfect for your baby's essentials. ( included 2 C-shaped hooks and 2 adjustable buckles, for use on cribs, changing tables, luggage, or even in your car.)
Spine Protective Mattress & Mosquito Net with Shade:A spacious shape memory mattress specifically designed for infants 0-6 months. 2.5 cm thick, as recommended by experts, to provide all-around support and protection for your baby's delicate spine. A breathable and shading mosquito net promotes a peaceful sleeping environment.
Keep Your Baby Safe and Close:Constructed of aluminum alloy for durability — is fully compliant with ASTM, CPSIA, and CCPSA standards. If you're unsatisfied with this besrey bedside bassinet co sleeper for any reason, please feel free to contact us. we will try best to help you.
Buy on the Besrey Store for

Fast, Free Shipping

30-Day Money-Back Guarantee

18-Month Hassle-Free Warranty

Lifetime Customer Support
Highlights
Specifications
User Manual
Customer Reviews
FAQ
5 in 1 Baby Bassinet
Pack and Play with Bassinet, Usable up to 18 Months
Tool-Free Assemble in 1 Minute
360°Breathable Mesh
Height Adjustable
360° Swivel Wheels with Brakes
Foldable Mobile Toy Hanger
Spine Protective Mattress & Mosquito Net with Shade
Hanging Diaper Bag
Keep Your Baby Safe and Close
Hip Seat Mode
Breastfeeding assistance for new mothers with a comfortable angle.
Combined Mode
Not only a good helper for parents but also the best gift for newborn to toddler.
Collapsible Front Panel
Keeping the carrier cool in hot summer and warm on cold days.
Abdominal Decompression Cushion
A resilient and well-padded abdomen cushion will effectively distribute the pressure on the waist and provide more comfort.
Wider & Thicker Shoulder Straps
Distribute weight evenly and relieve pressure on the back and shoulders
Safer H-shaped Shoulder Strap
The adjustable H-shaped design maximizes comfort and safety by keeping the shoulder strap from falling off and moving.
Plenty of Storage Space
With multiple pockets on the carrier, you can easily store bottles, diapers, wipes, keys, wallets, phones, and more.
Safer H-shaped Shoulder Strap
The adjustable H-shaped design maximizes comfort
Color
Elegant Grey Without Stars Printing
Product Dimensions
27.5&quot
L x 31.5&quot
L x 31.5&quot
W x 37.4&quot
W x 37.4&quot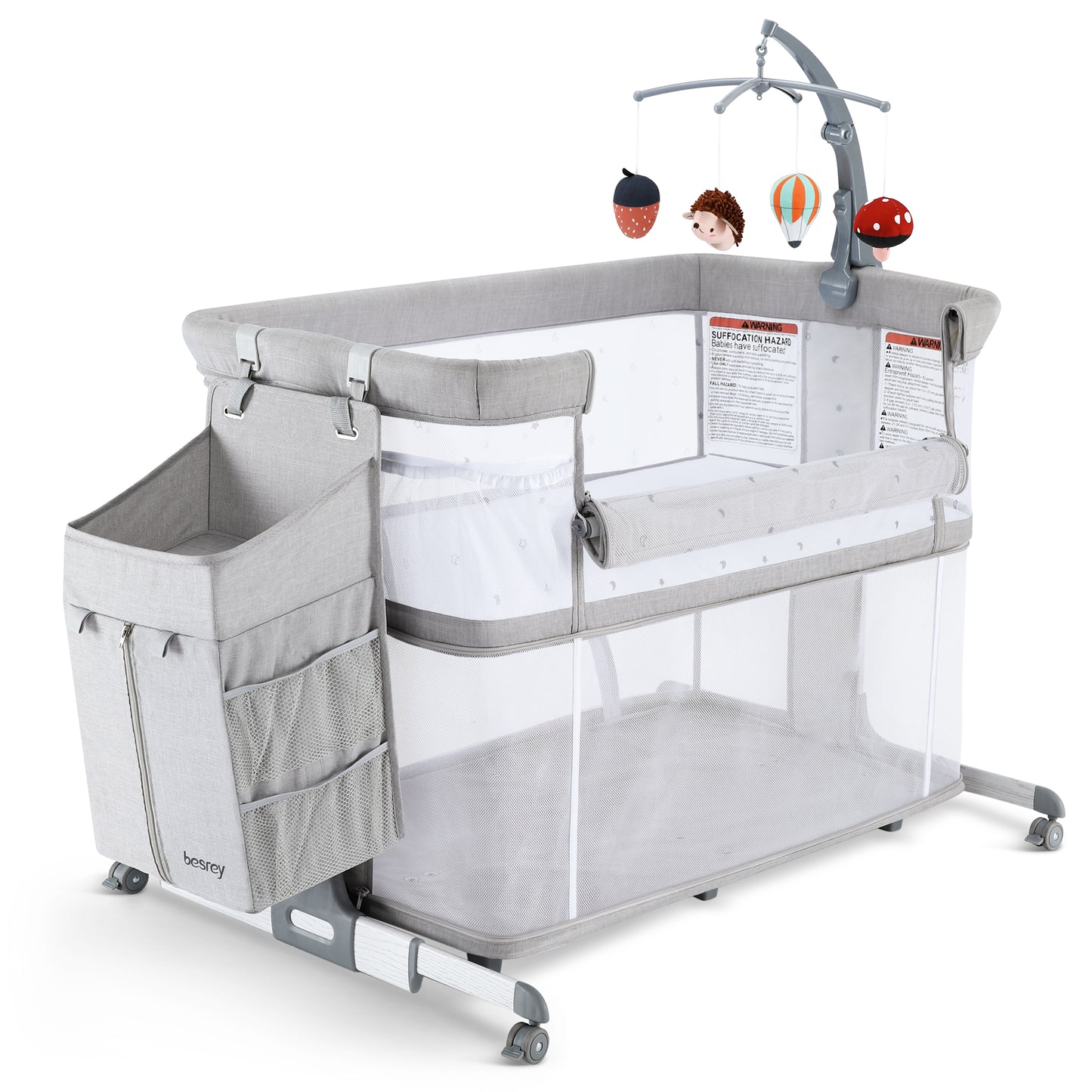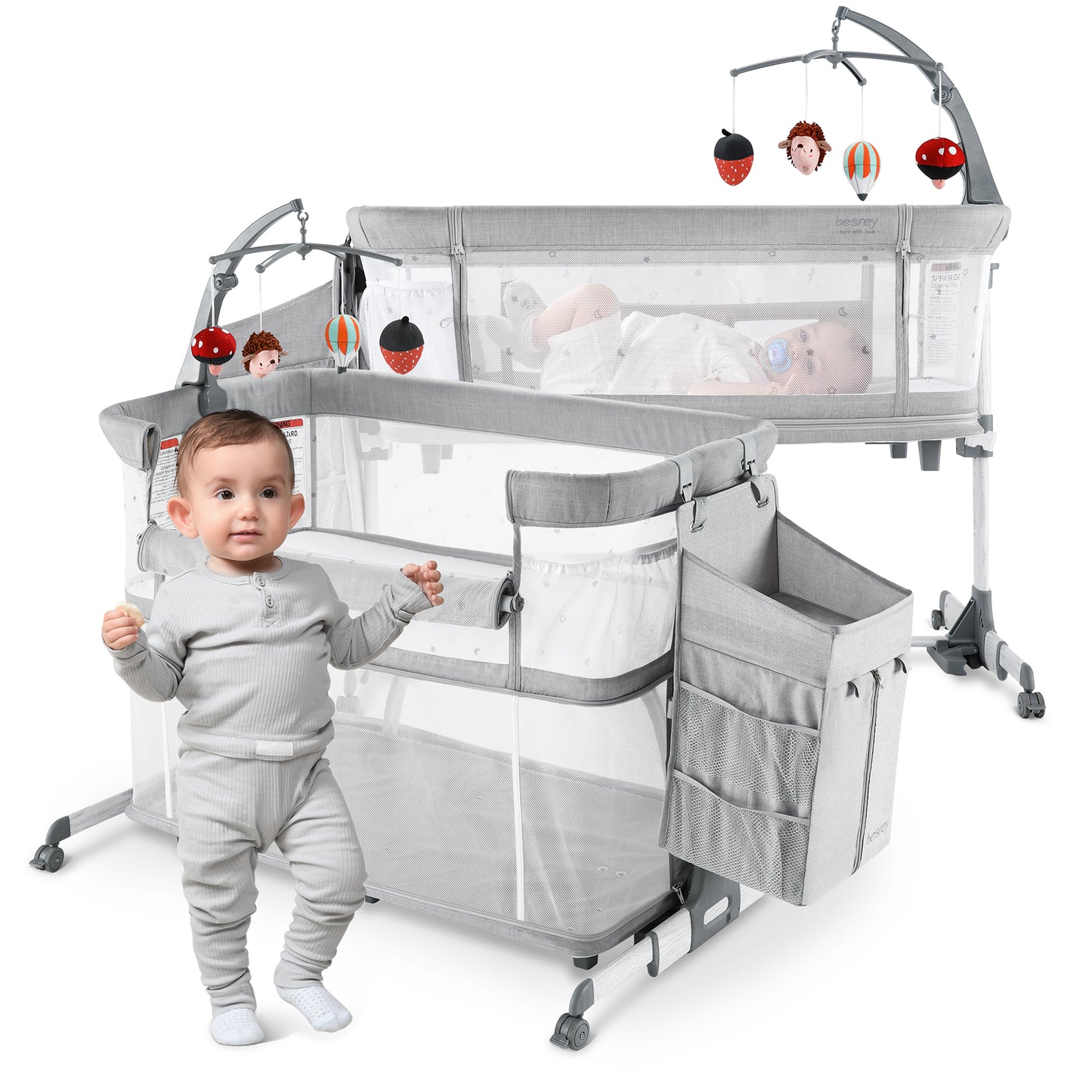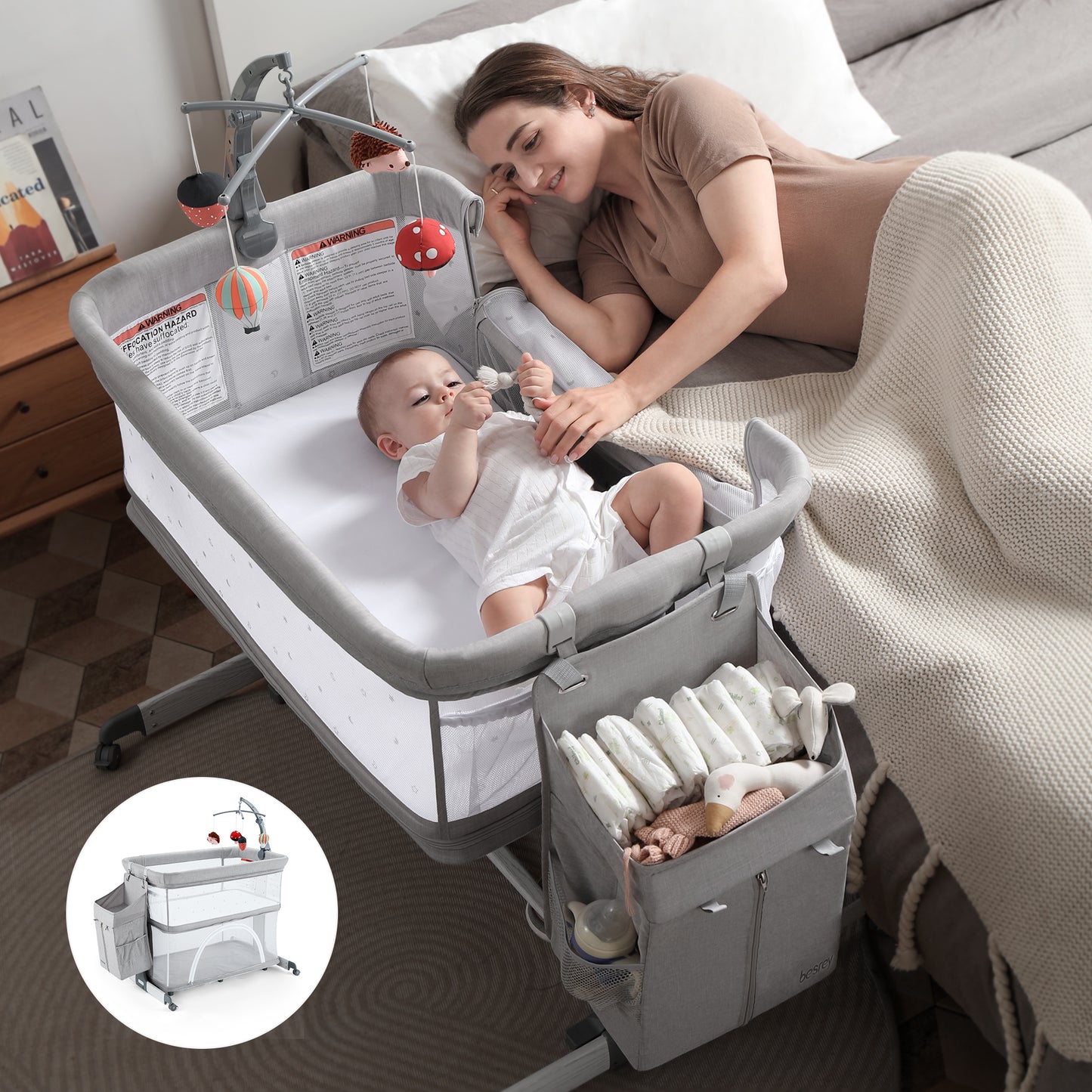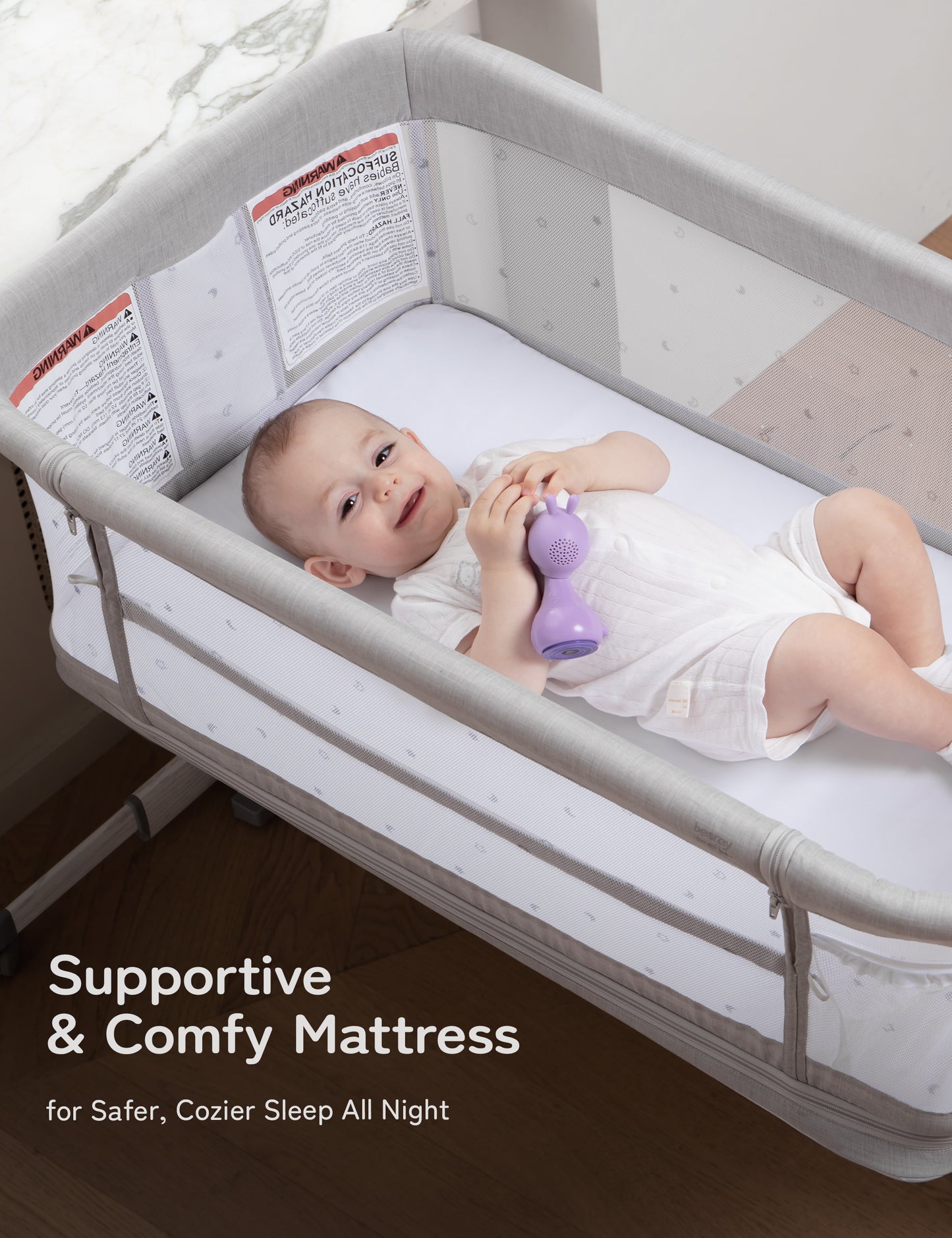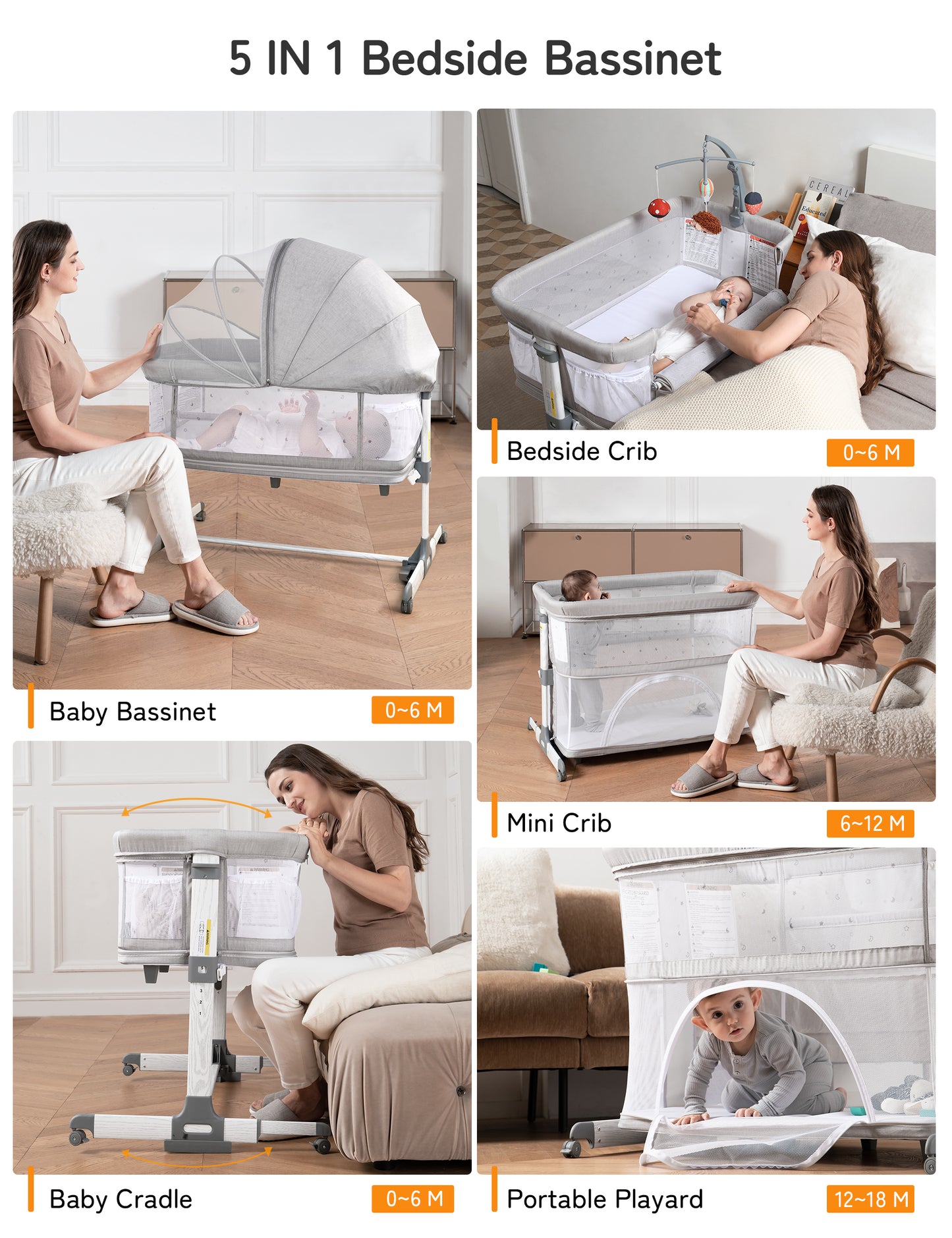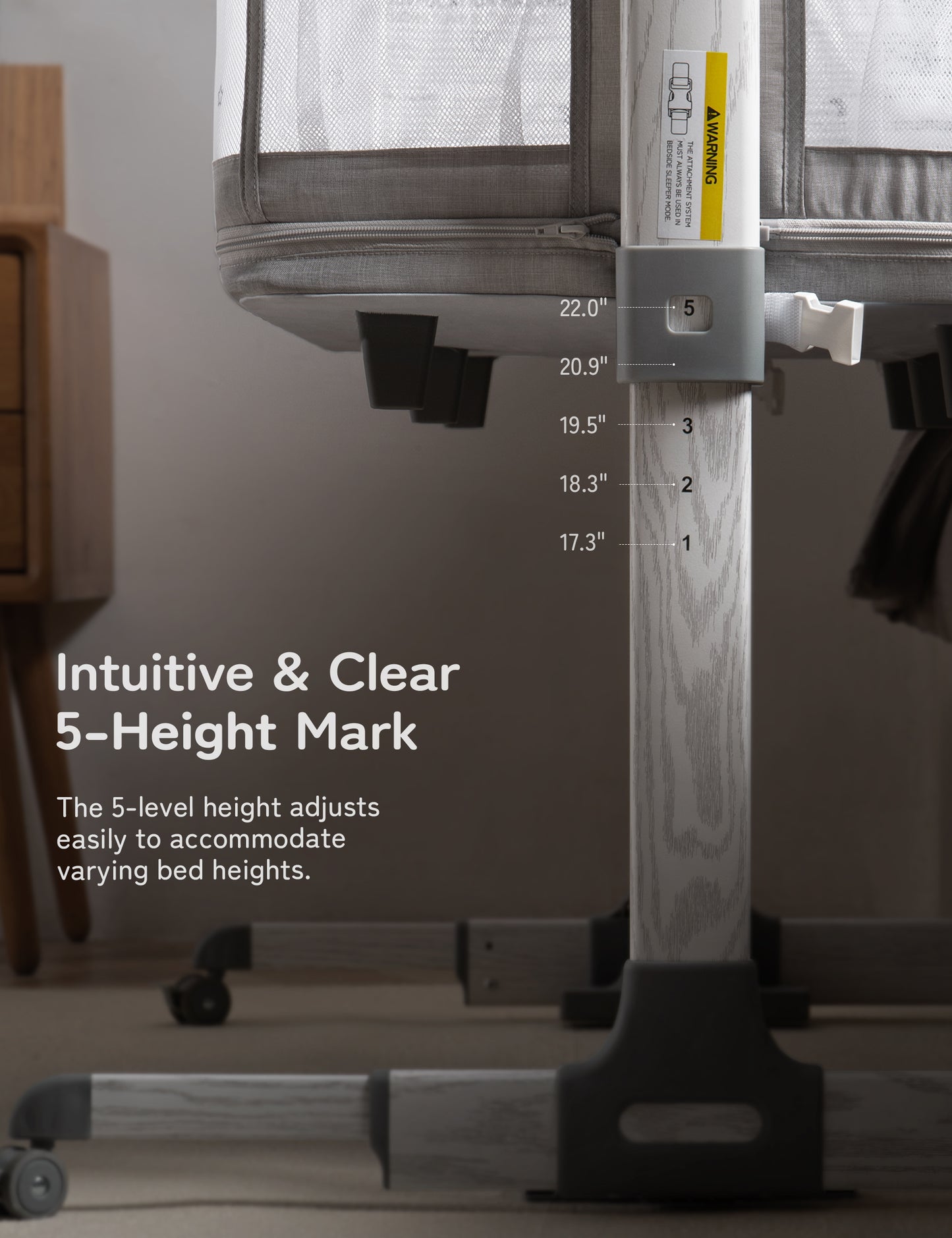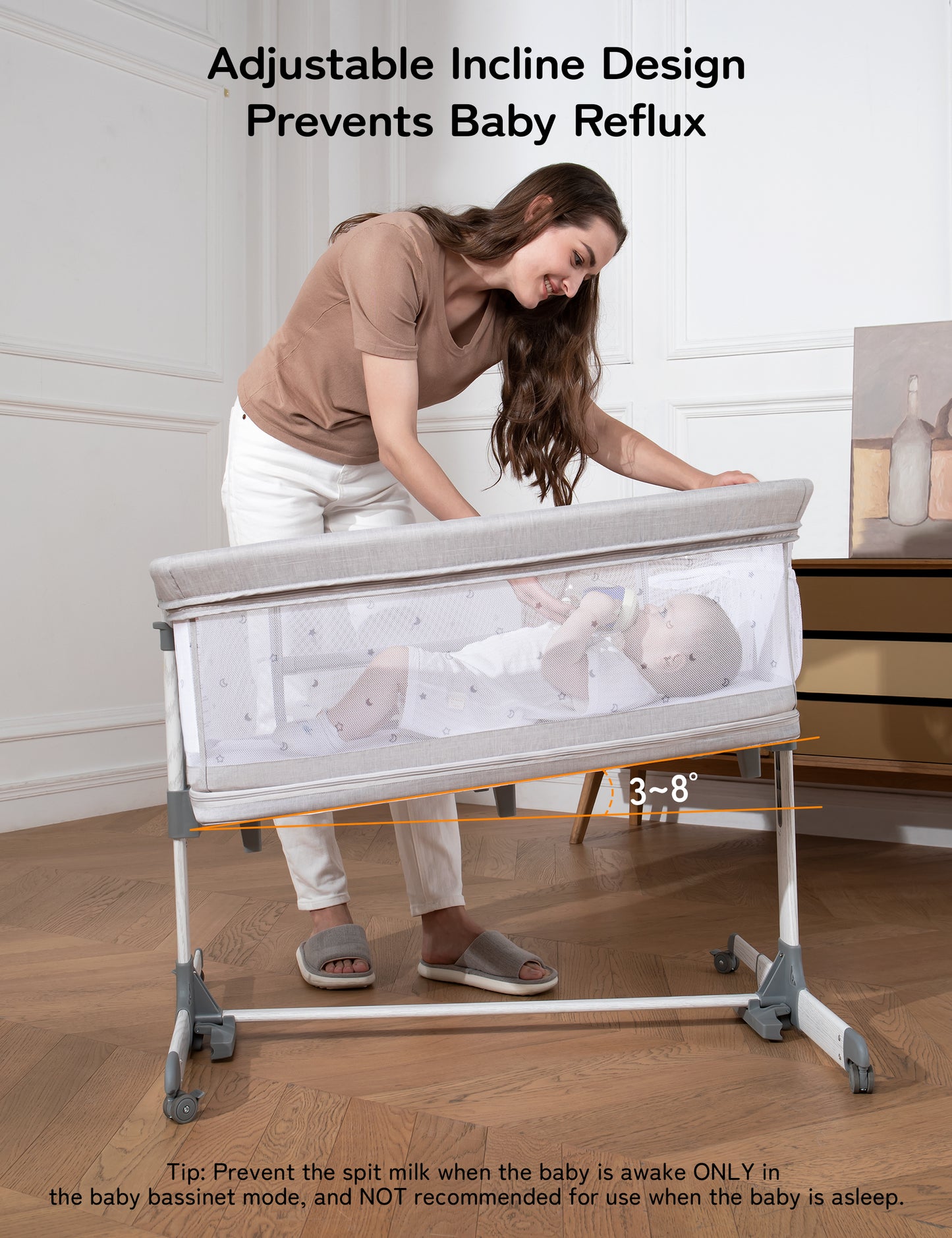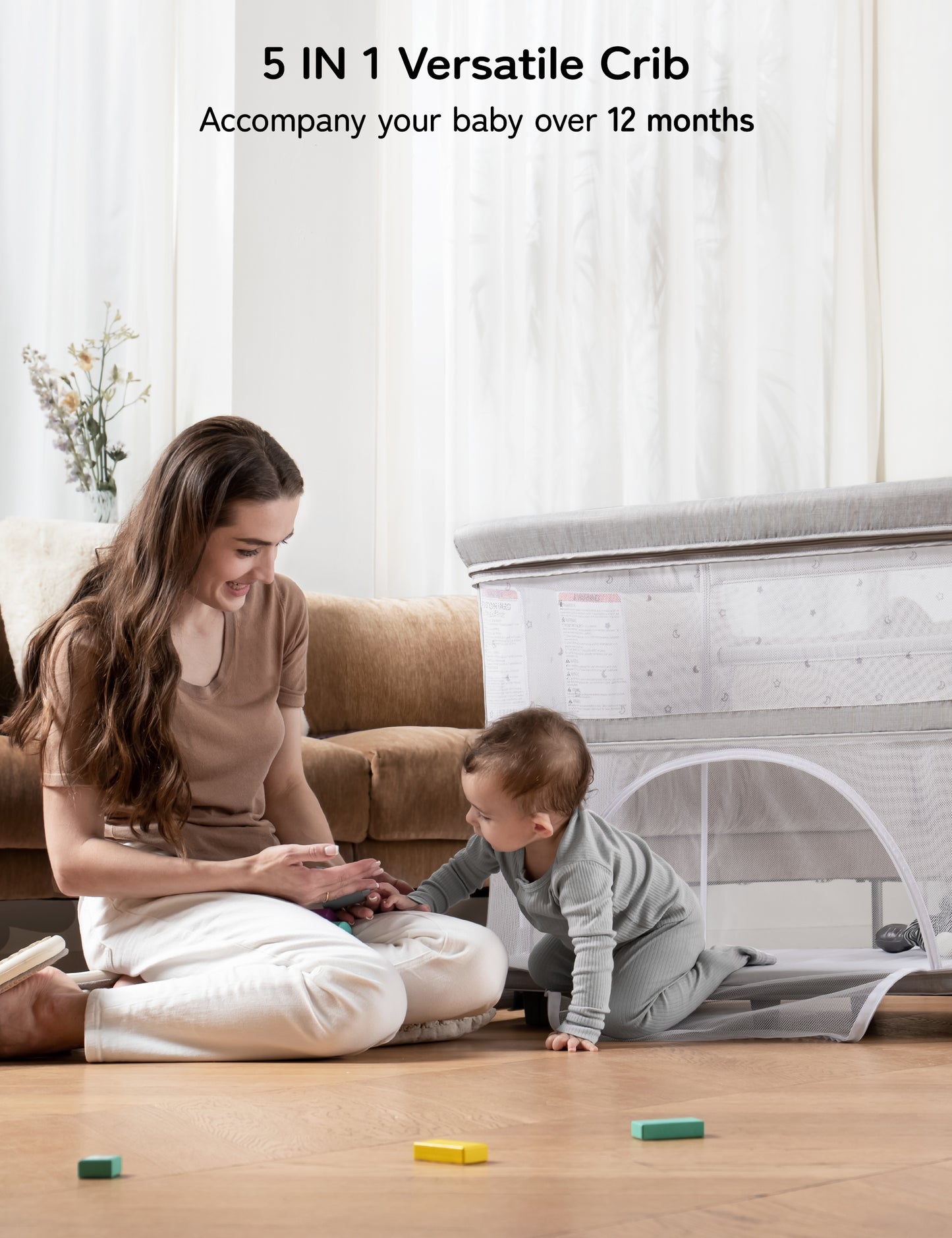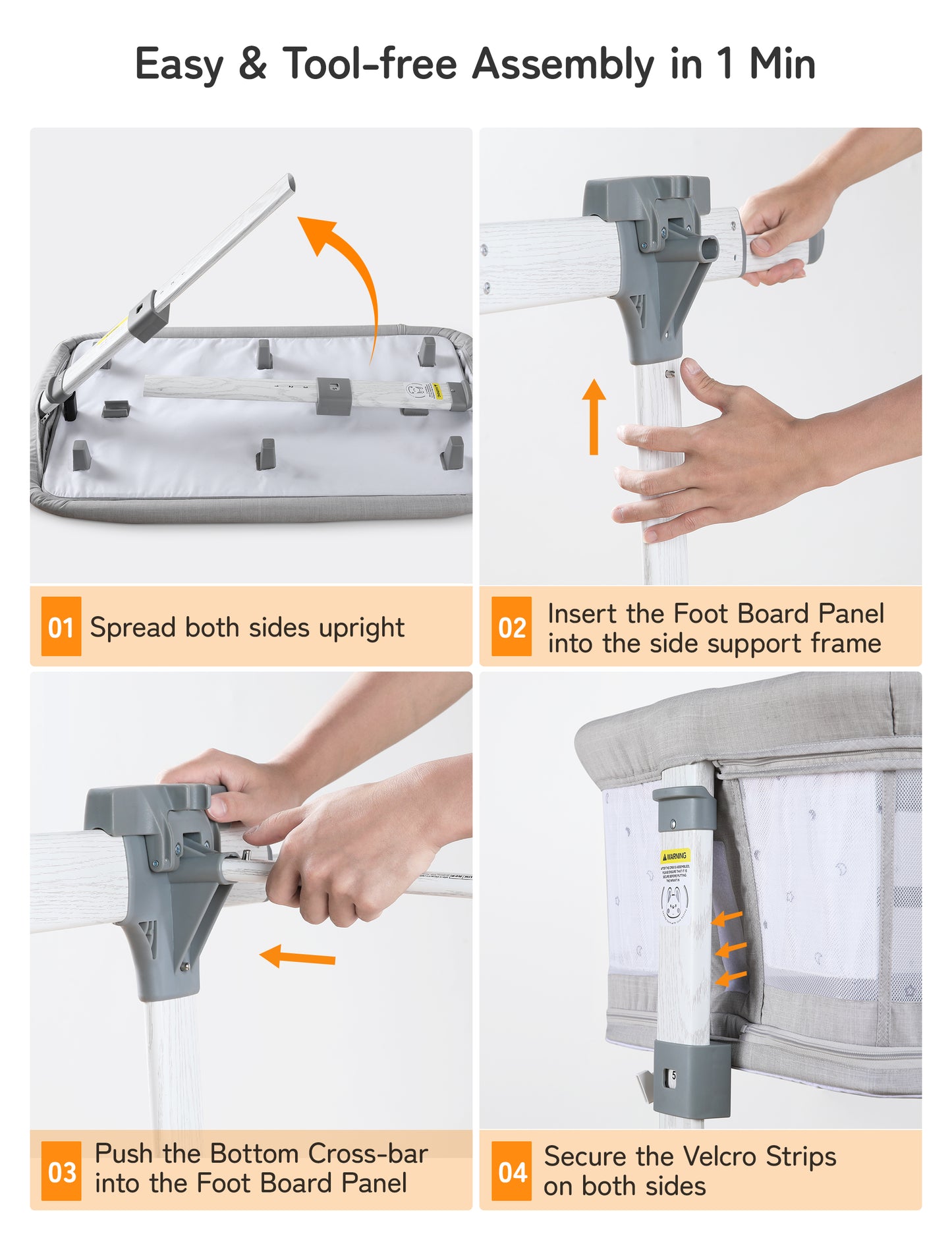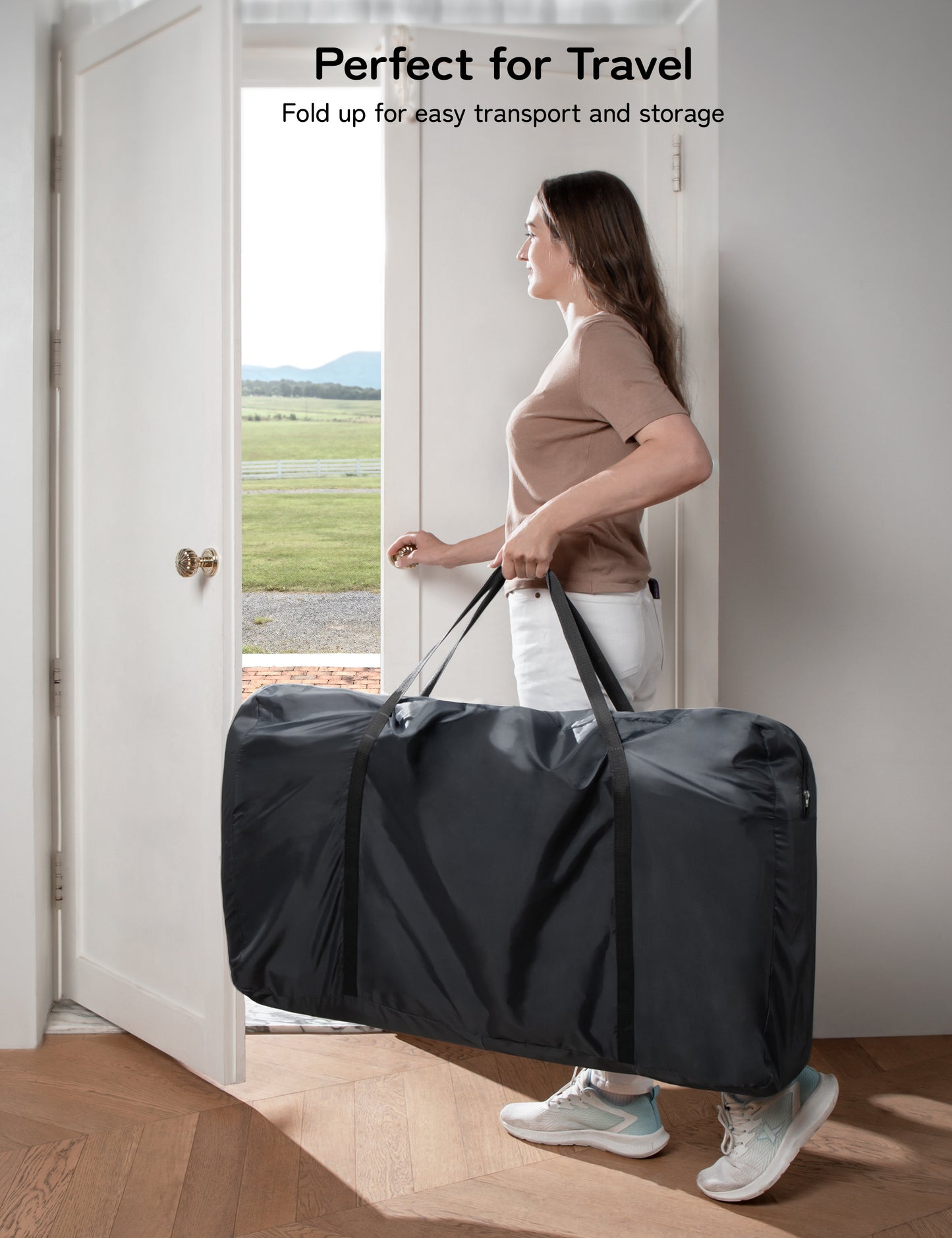 Purchase
Specifications
User Manual
Reviews
FAQ