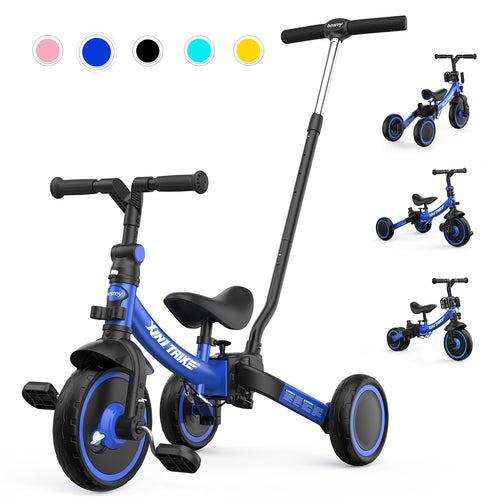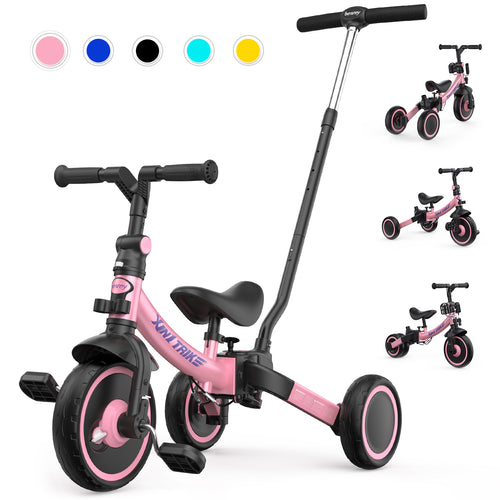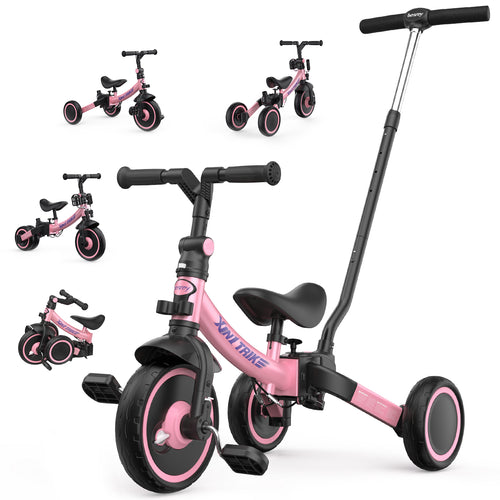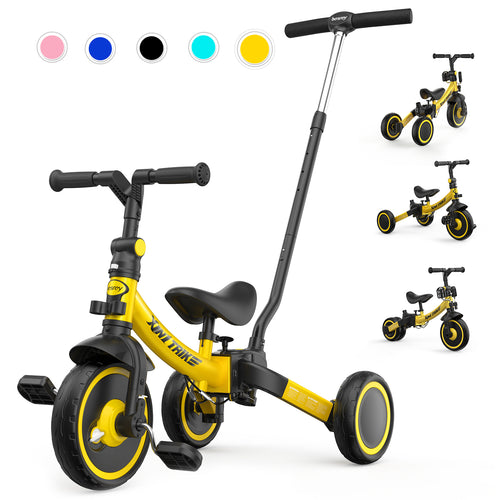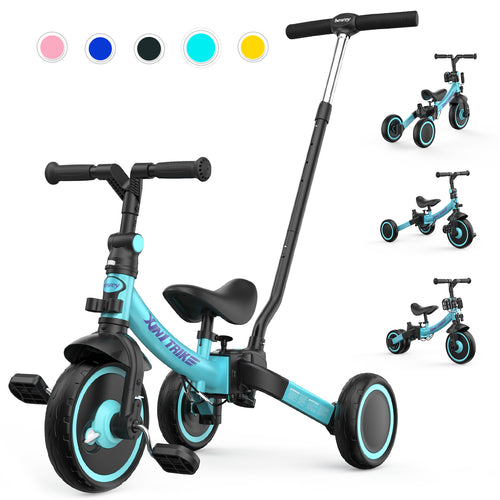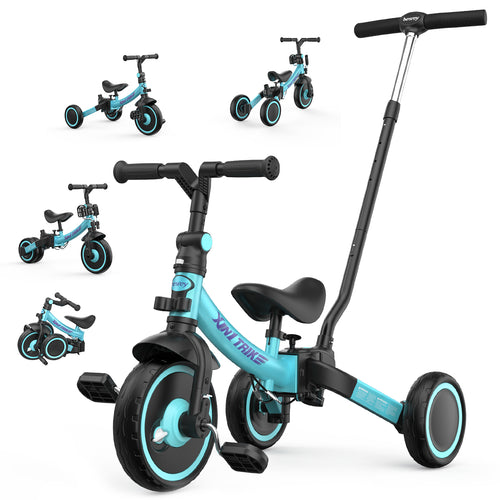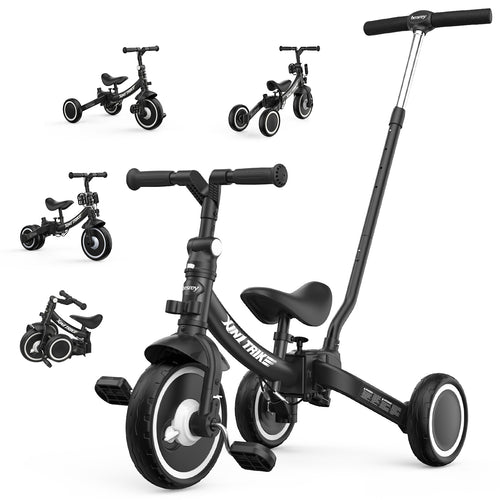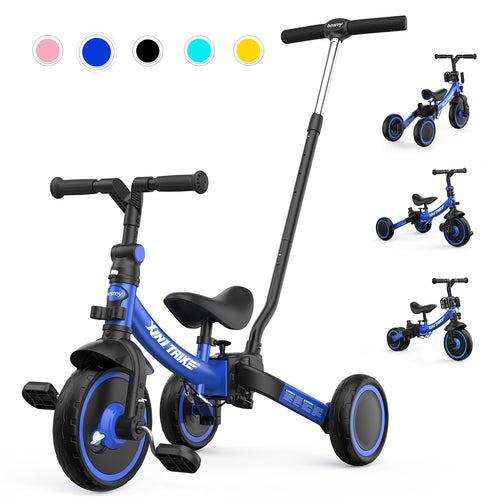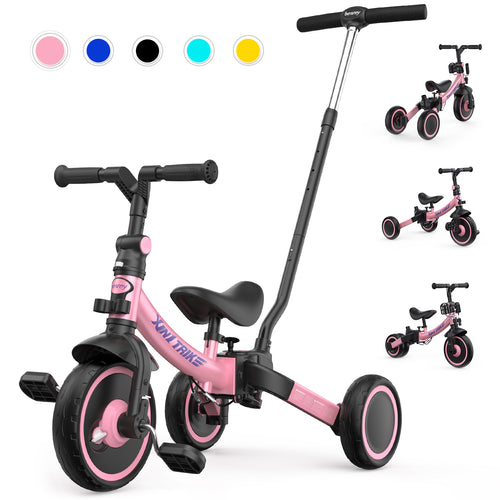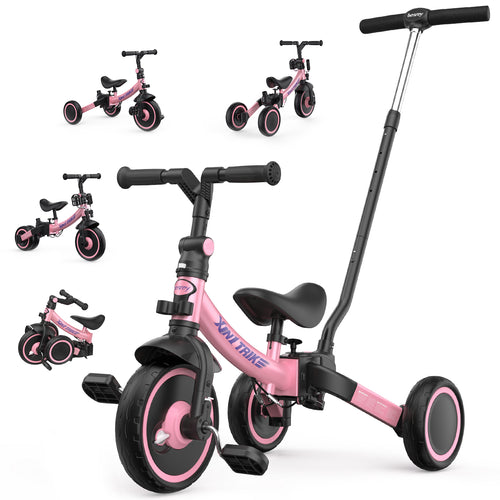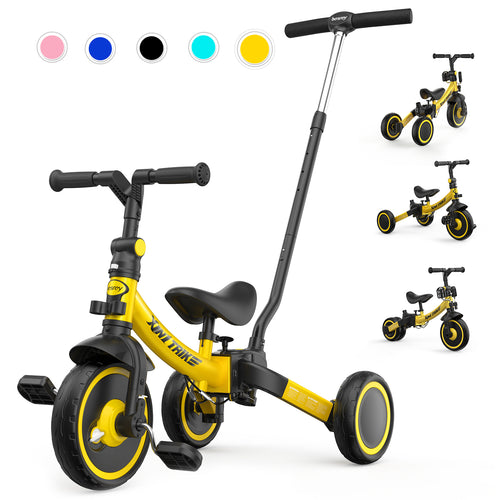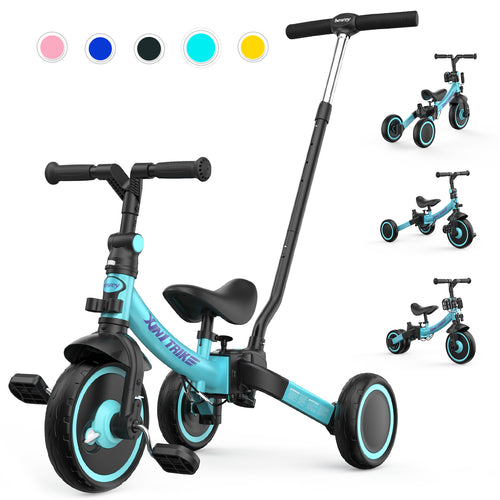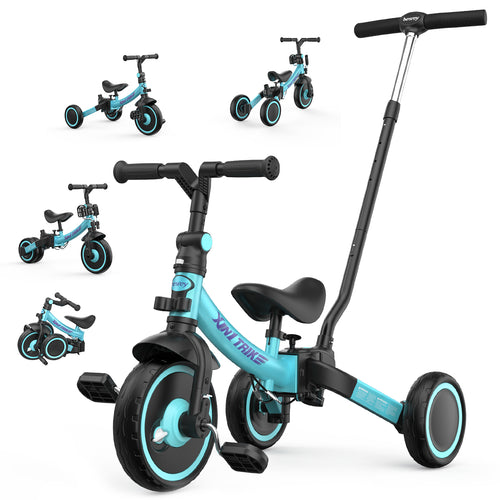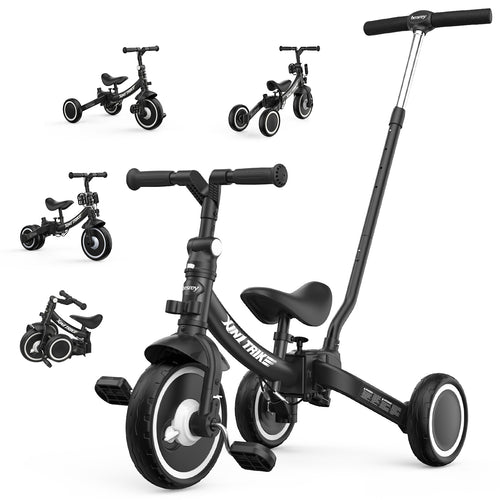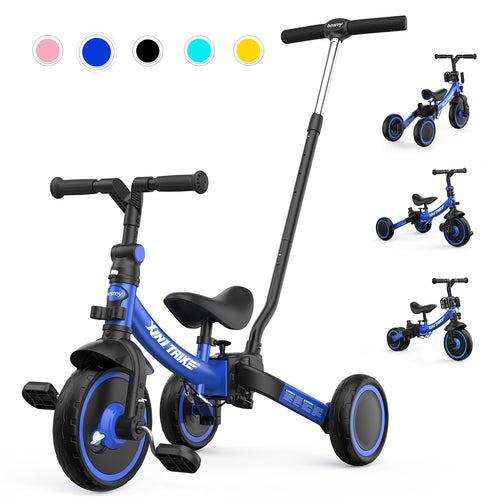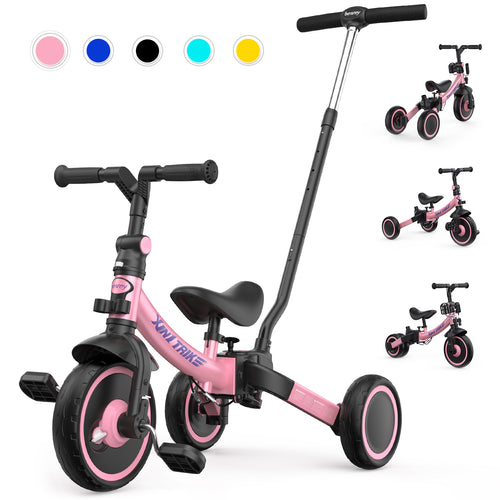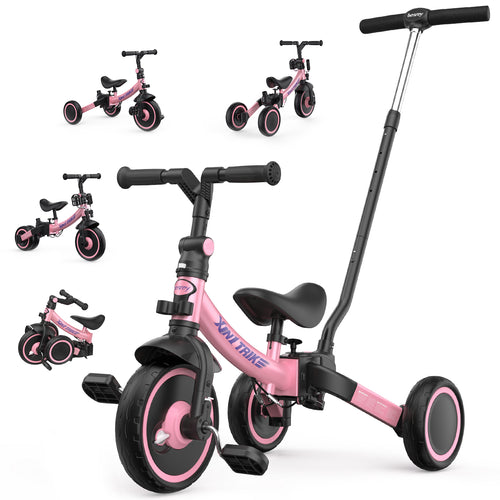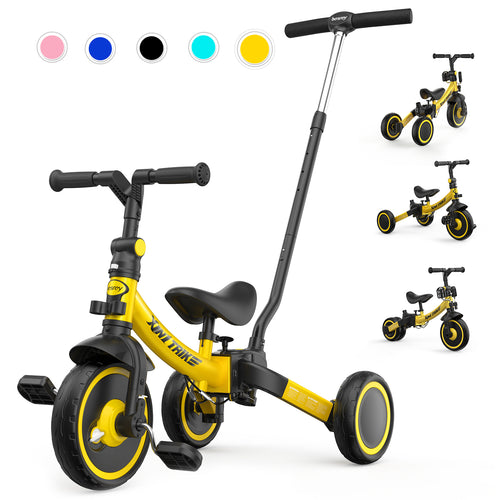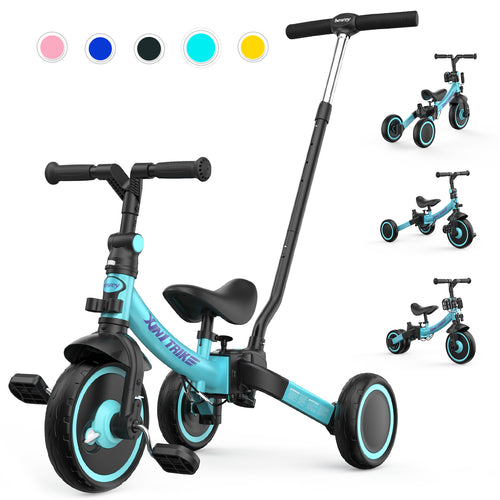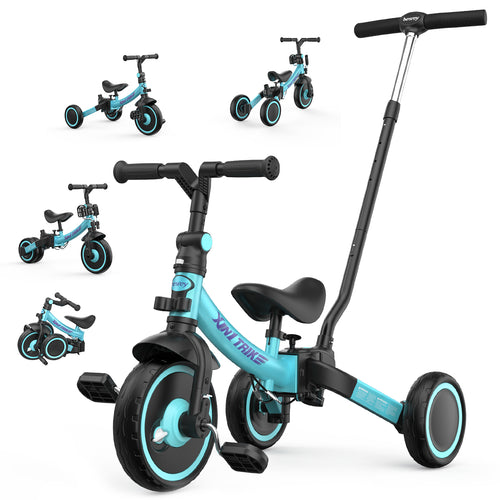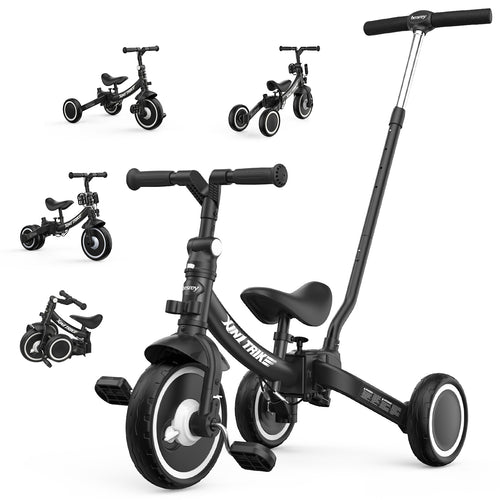 Besrey 7-in-1 Toddler Trike Tricycle for Infant and Kids
$79.99 USD
Regular price
$129.99 USD
Sale price
Unit price
per
Useable from Toddlerhood to Childhood: The Besrey 7-in-1 toddler tricycle with handle is suitable for 1-5 years of age. Its durable aviation-grade aluminum quality is built to last for generations. It has a forward/backward adjustable handlebar for children under 55 pounds.
Multiple Ways to Ride: This children's tricycle offers various riding modes, including parental steering push mode, tricycle mode, balance bike mode, baby walker mode, and more. You can easily switch to 4 different modes to suit your little one's different stages of growth.
A Safer Tricycle: A stable triangle structure is engineered to protect this tricycle from tipping over. A steering angle limited to 42 degrees prevents it from falling sideways while riding on outdoor grounds. Shock absorbing materials provide a smooth ride.
Comfy & Stable Riding: The kids trike has 6 sturdy bearings and a supportive soft seat ranging in height from 11.8-15 inches. Its large shock-absorbing wheels provide riders with a safe, stable, and seamless riding experience. Crossing rugged terrain is not a problem.
Foldable Design for Portability: This kid's tricycle has removable pedals. It can be effortlessly folded into a more compact shape to easily store in the trunk or room without too much space.
Extra-long Steering Push Handle: Pusher for steering has 5 adjustable heights (29.9"-40.6") for children and adults. Wheel clutch allows children to put their feet on the pedals. Parental push and turn. When your child is ready to ride on their own, the clutch unlocks, and the parental pushers can be removed.
Buy on the Besrey Store for

Fast, Free Shipping

30-Day Money-Back Guarantee

18-Month Hassle-Free Warranty

Lifetime Customer Support
Highlights
Specifications
User Manual
Customer Reviews
FAQ
Everyone Can Push
Sisters, brothers, grandparents, and all family members of different heights can push this kid's trike. Its five-height-level adjustable push handle to guide your little one on a wonderful ride.
Protect Your Little One's Legs
The linkage between the front wheel and pedals will be disconnected with the clutch on the wheel disengaged. When someone pushes from behind, the child can put his or her legs on top of the pedals.
Portable & Space-saving
A unique folding mechanism provides this trike with great portability. You can effortlessly fold it with one press and put it in your trunk to take it anywhere. 
Package Dimensions
16.4 x 12.7 x 9.5 inches
Manufacturer recommended age
1 month and up
FAQ
Are the wheels on this tricycle rubber or plastic?

Plastic

What's the weight limit on this?

This product is suitable for children aged 10 months to 4 years and has a maximum load capacity of 25kg.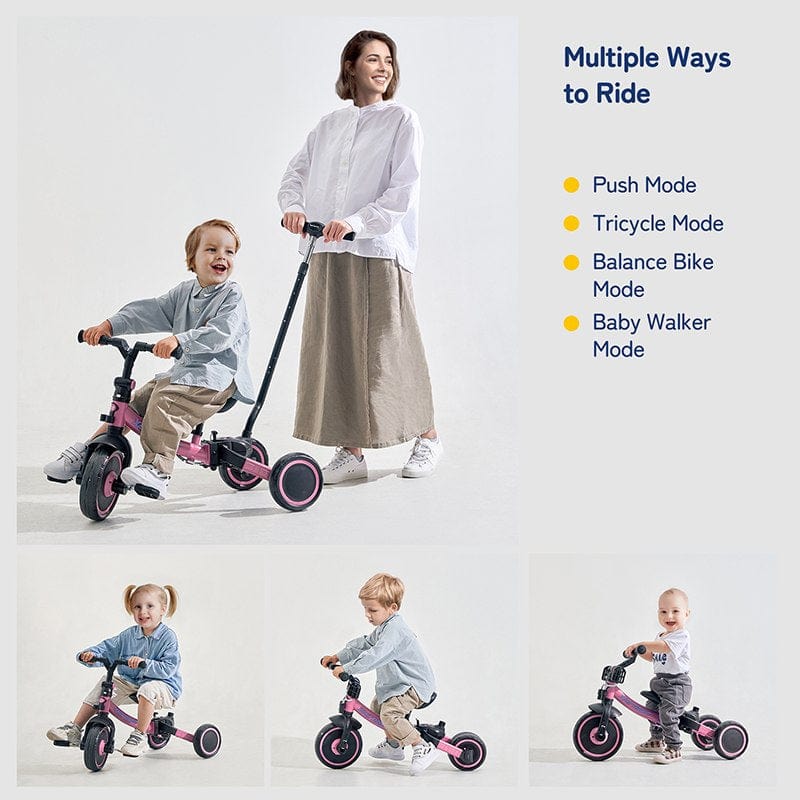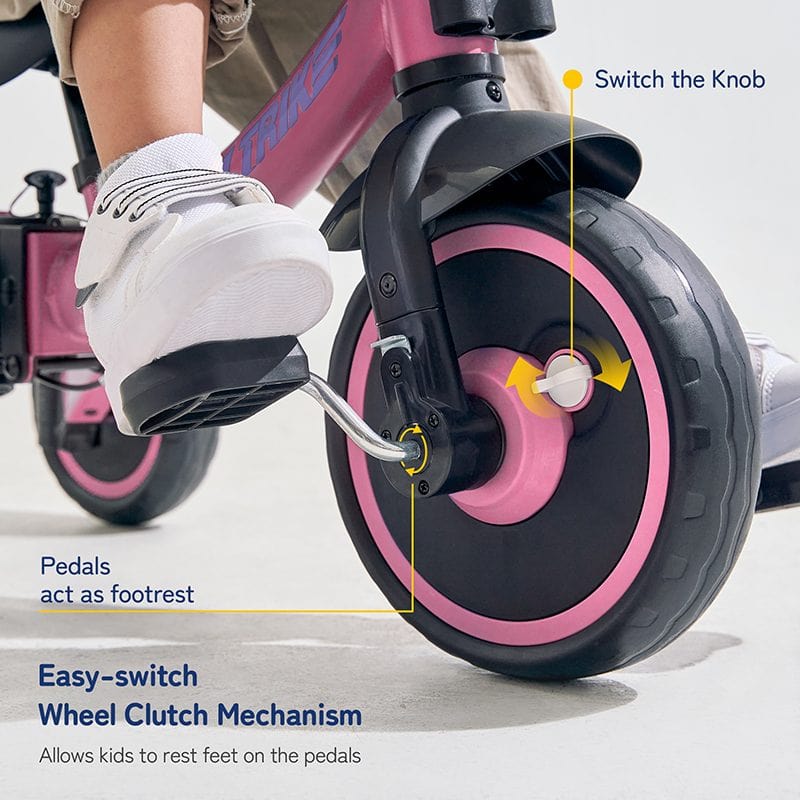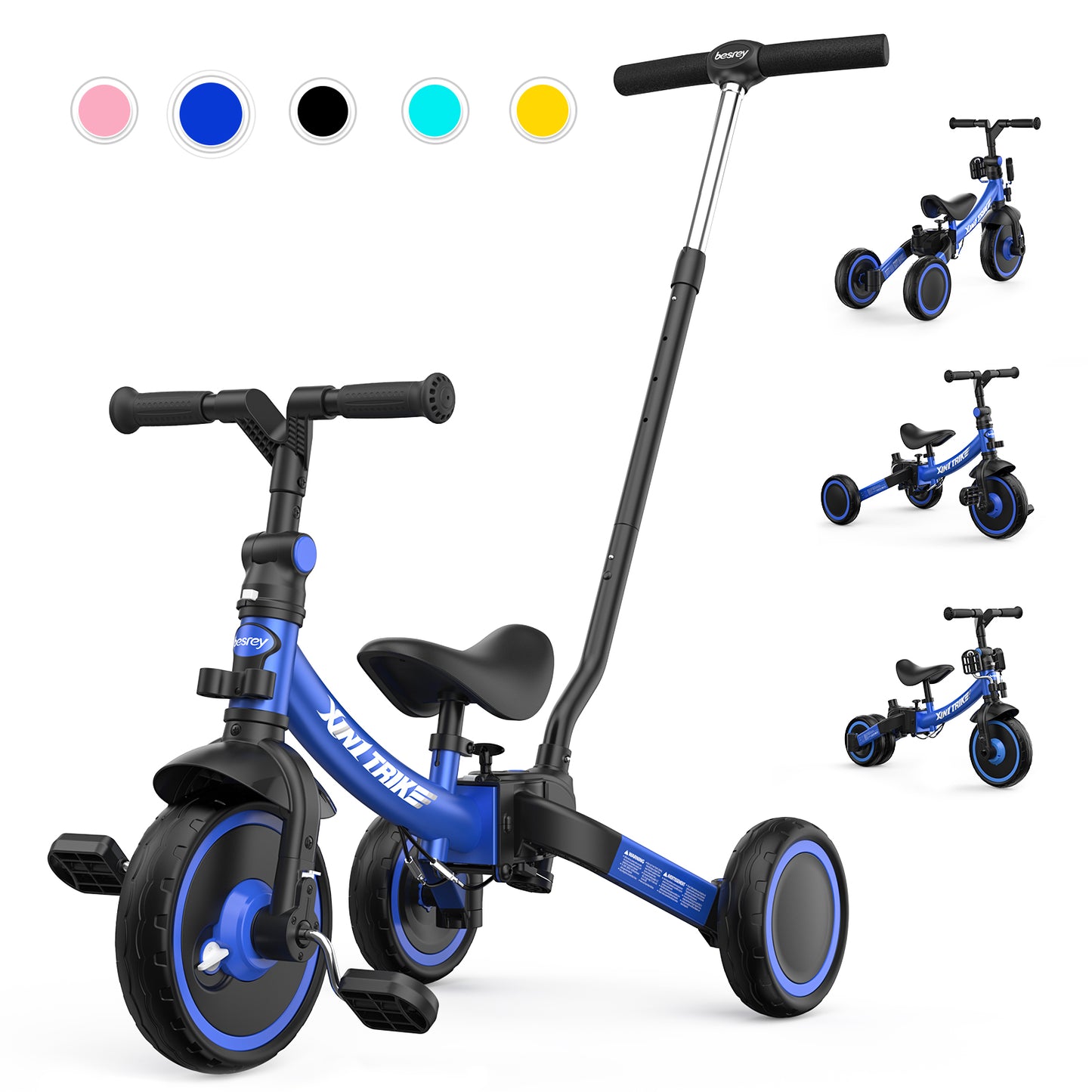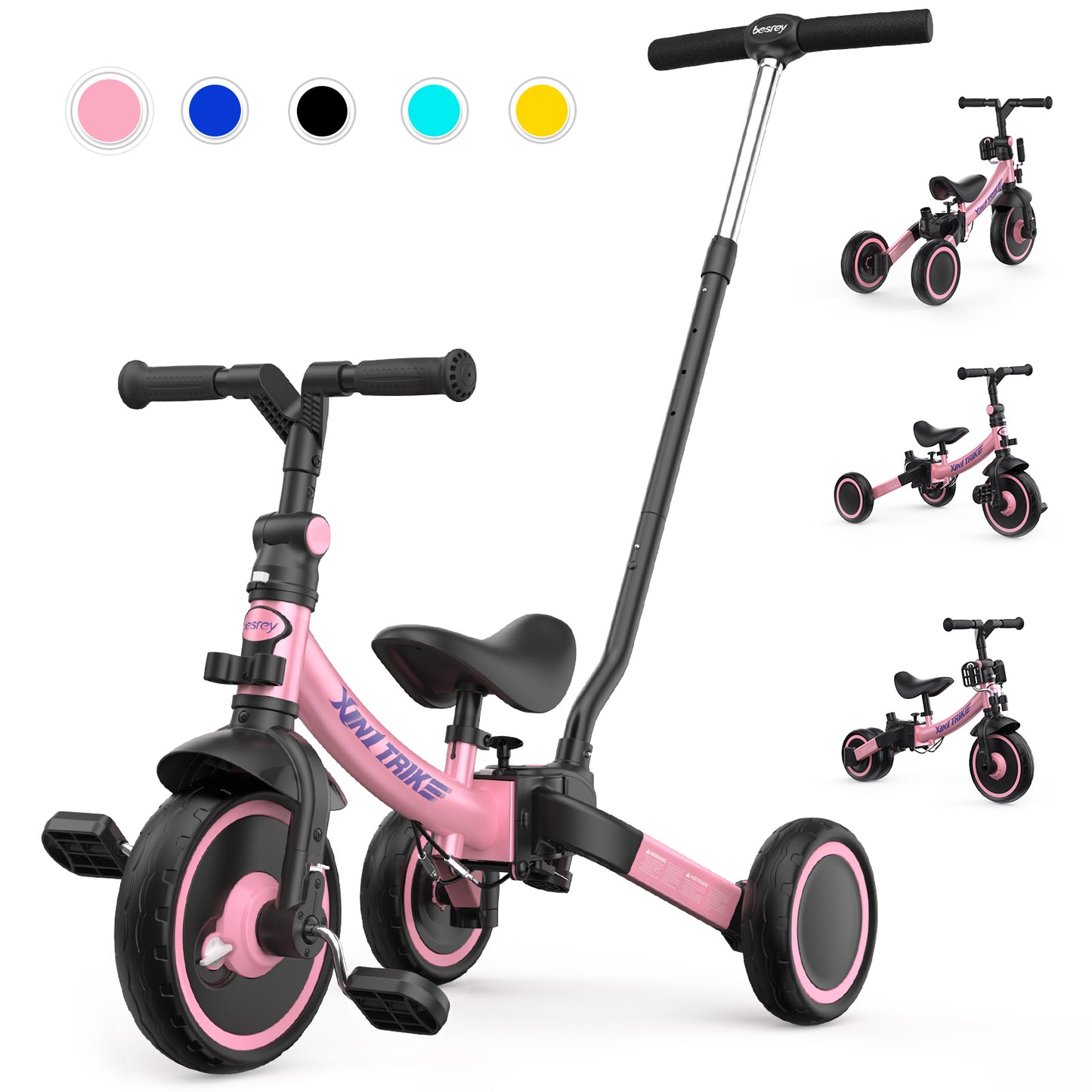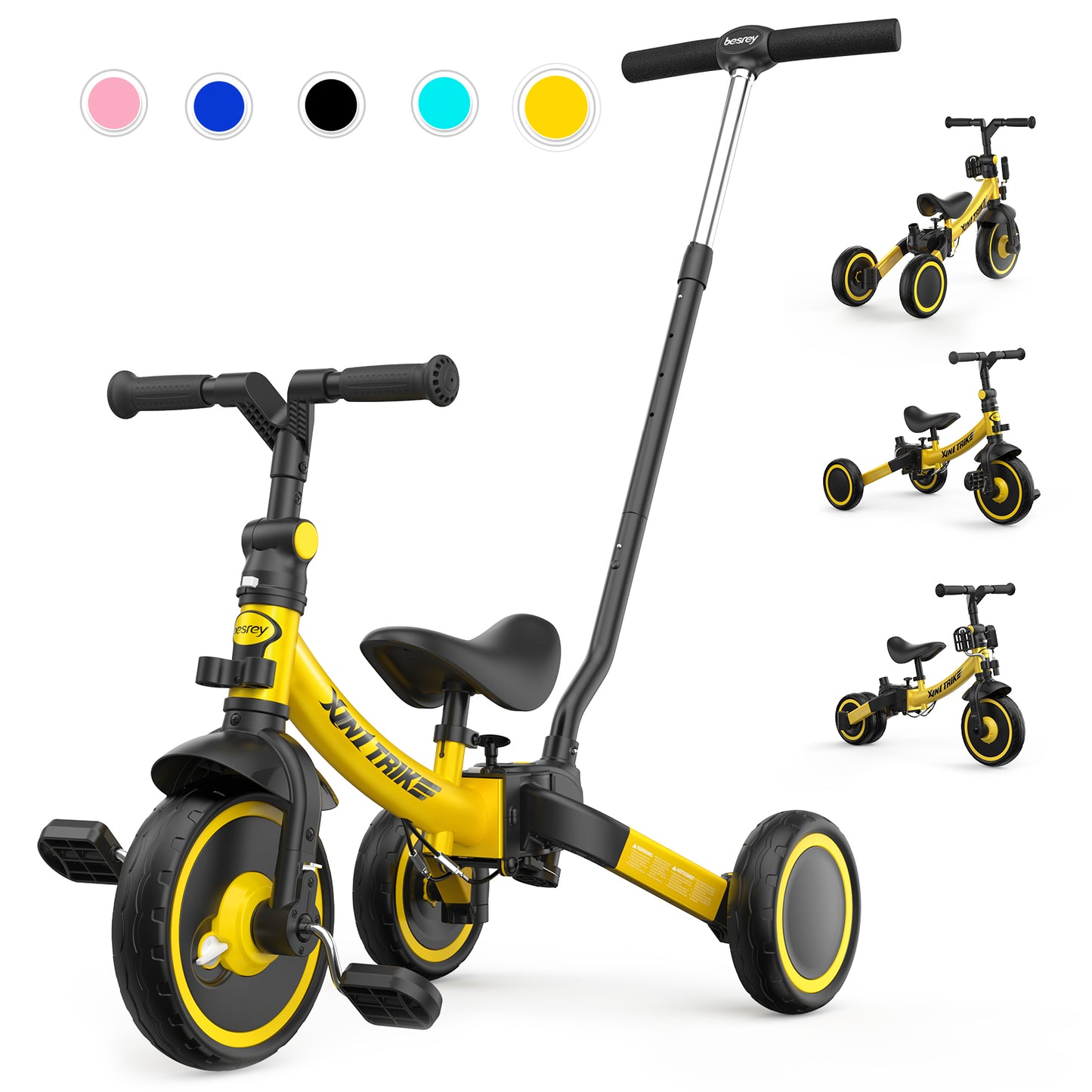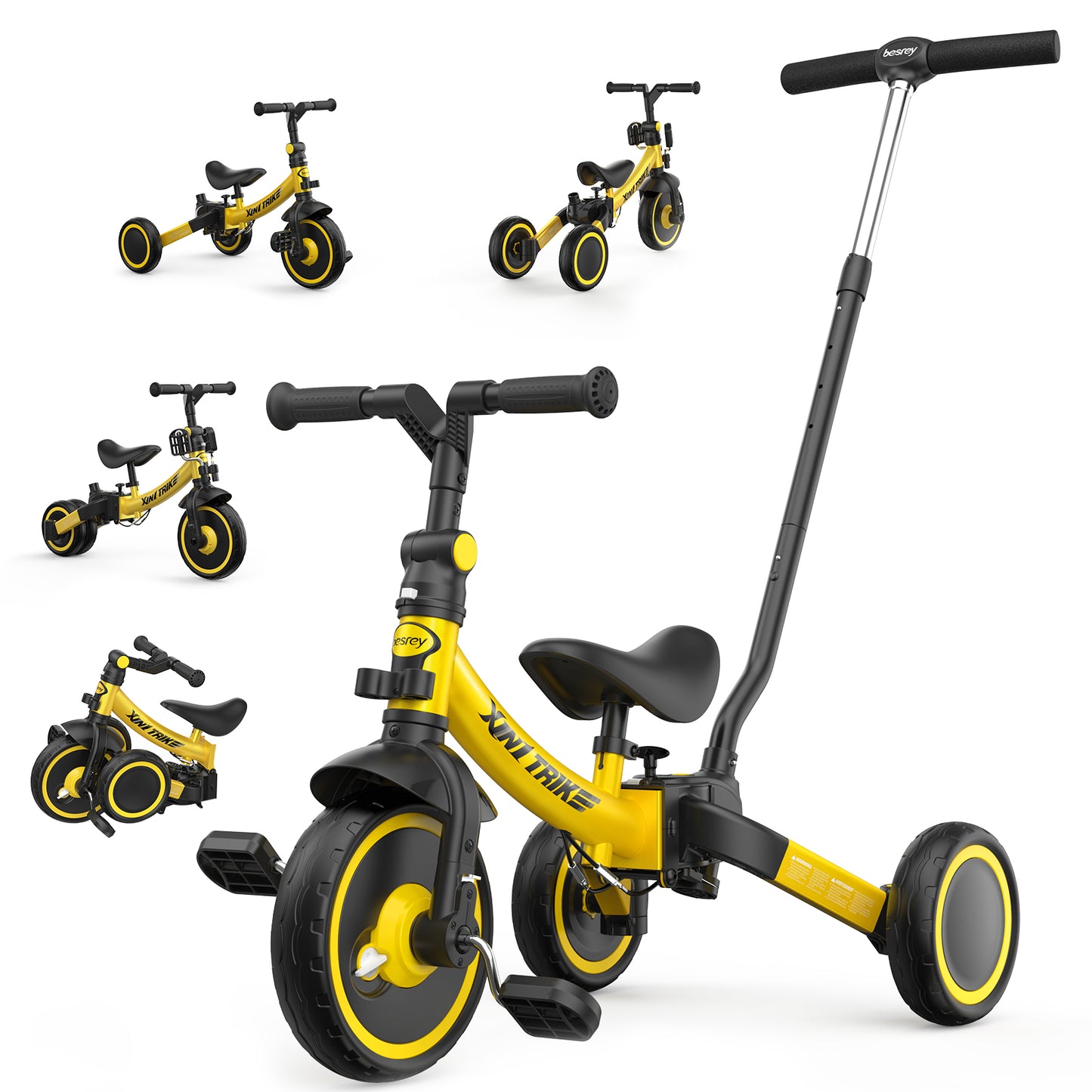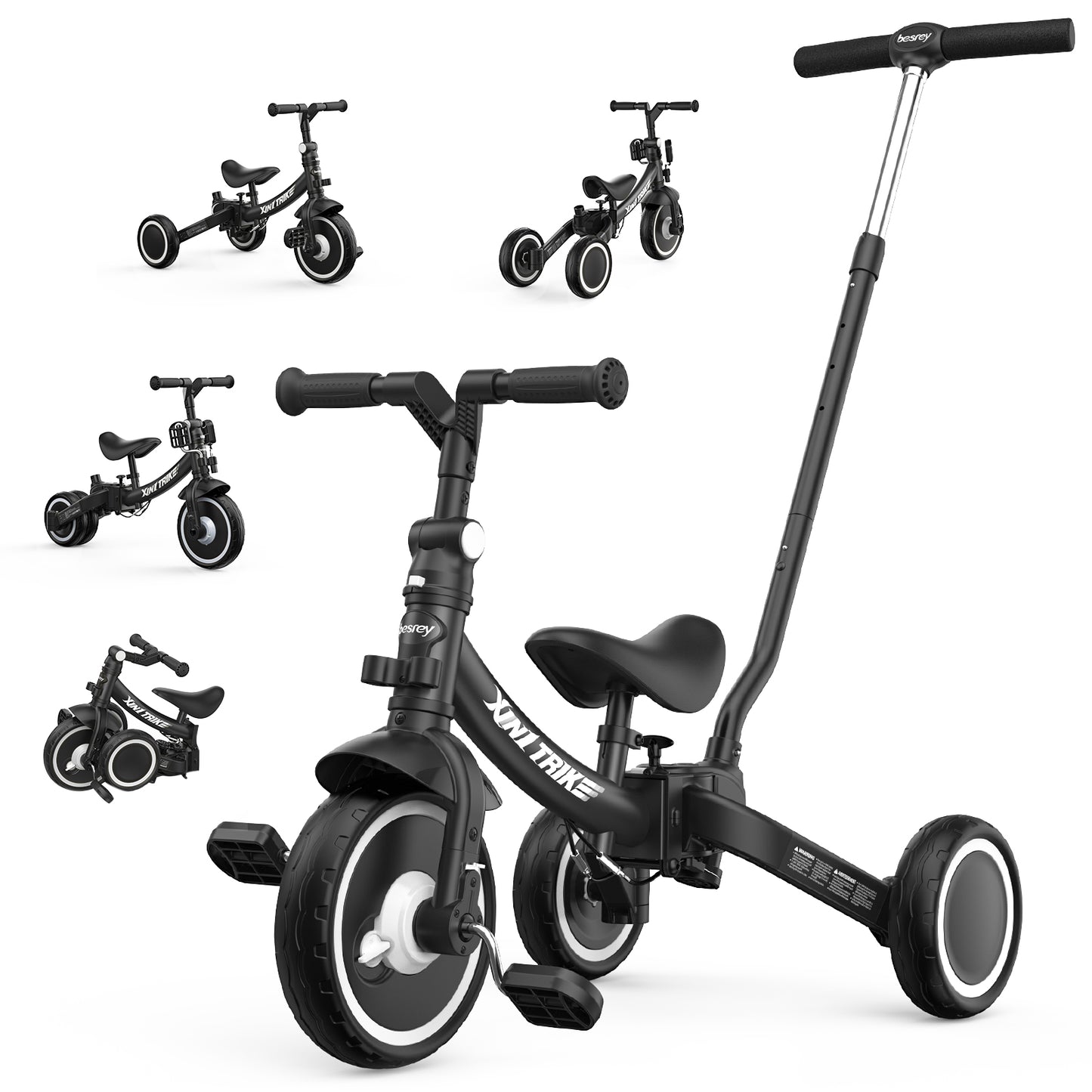 Purchase
Specifications
User Manual
Reviews
FAQ