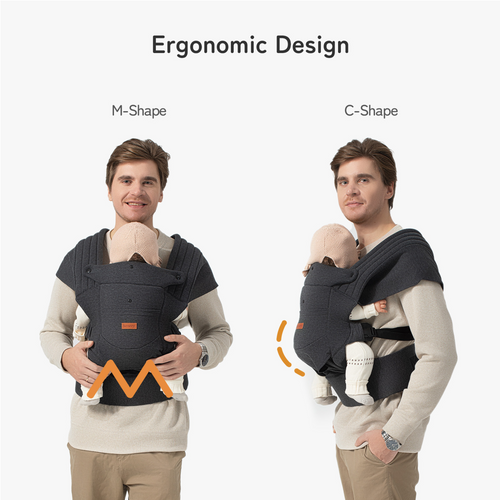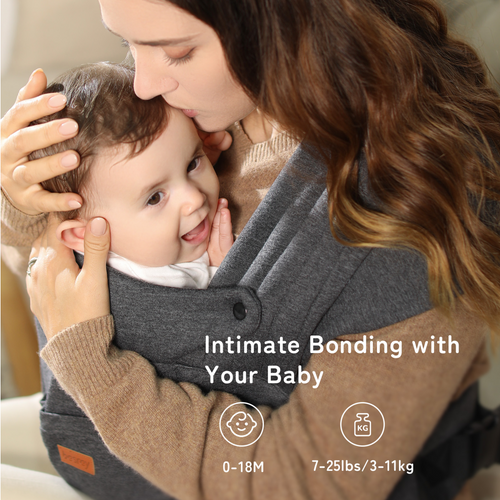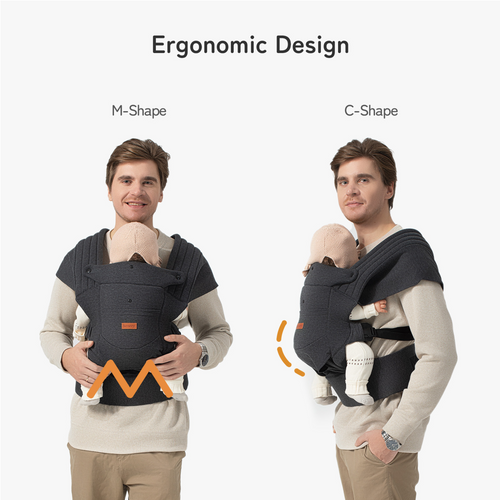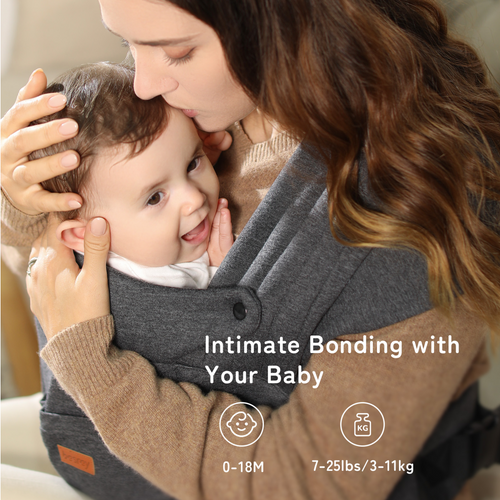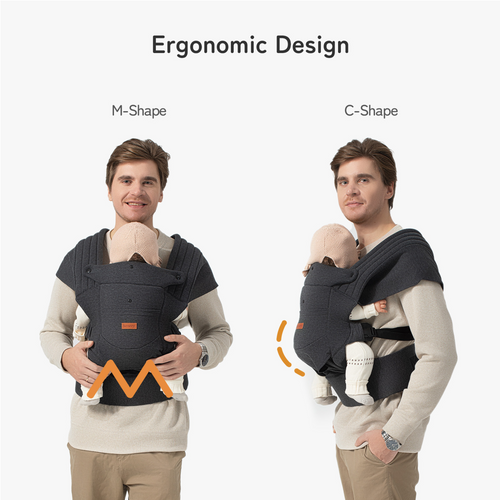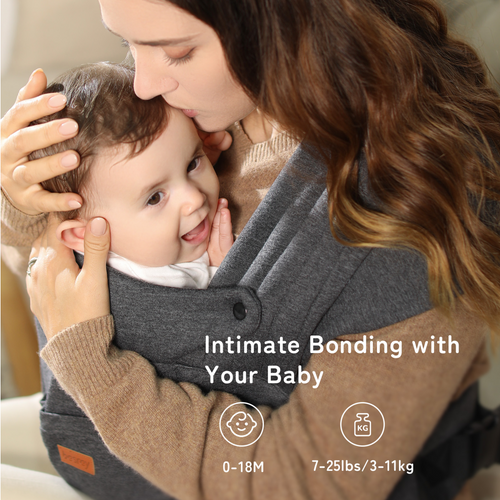 Besrey Baby Wraps Carrier Newborn to Toddler
Besrey Baby Carrier, Adjustable Baby Carrier Wrap, 3 IN 1 Position, Ergonomic Baby Front Back Carrier for Newborns Toddlers Up to 25 lbs, Head & Neck Support, Hands-free Carrier Wrap with Storage Bag, One Size for Most Body Types
$37.00 USD
Regular price
$37.00 USD
Sale price
Unit price
per
Ergonomically Designed: Besrey adopts padded crossed shoulder straps to evenly distribute your baby's weight while alleviating pressure on the wearer's back and shoulders to maximize parent comfort.
As the Baby Grows Up: The besrey baby carrier features 3 carrying positions to adapt to the baby's development from infant to toddler (Facing-In, Facing-Out, Back Pack). Additionally, M-shaped ergonomic sitting promotes baby hip and leg growth.
Comfy & Supportive Material: The baby carrier is made of improved fabric, designed to keep you and your baby comfy in all seasons while ensuring a close fit and supportive feel. Fit babies from 7 lbs to 25 lbs.
Adjustable System: The Besrey carrier wrap has an adjustable waistbelt, shoulder straps, and added buckles, making this a perfect option for most adults of shapes, sizes, and heights.
Upgraded Intimate Design: The innovative head support adjusts to support your baby's head and neck for greater safety. An additional butt support cushion provides all-day comfort for your baby.
Greater Convenience for You: Enjoy carrying and comforting your baby hands-free, while making yourself a snack, messaging your friends, and bringing your little one calm into the newborn days and beyond. In addition, its simplified user-friendly design make it easy to wear.
Extra Features: The carrier wrap for newborns adds a wide front pocket to make your baby's essentials close at hand while on the go. And the included storage bag makes the carrier very compact to take with you.
Certified Safe: It is lightweight and sturdy with safety buckles and straps that hold the baby securely. All materials used are free from harmful chemicals and comply with CPC and CCPSA standards.
Buy on the Besrey Store for

Fast, Free Shipping

30-Day Money-Back Guarantee

18-Month Hassle-Free Warranty

Lifetime Customer Support
Highlights
Specifications
User Manual
Customer Reviews
FAQ
Comfort, Convenience, and Safety for Both Baby and Parent
The Besrey baby carrier provides maximum comfort for both parent and baby, featuring padded crossed shoulder straps, 3 adaptable carrying positions, and M-shaped ergonomic sitting. It fits babies weighing between 7 lbs to 25 lbs and adjusts to fit most adults.
Moreover, it boasts an innovative head support and butt cushion to ensure maximum safety and comfort for the baby. The carrier also comes equipped with a wide front pocket and storage bag for added convenience while on the go.
Hands-Free
Enjoy hands-free convenience while keeping your little one close to your heart. Whether you're at home or going out, enjoy the freedom to move while keeping your baby safe.
Simplified Structure
Say goodbye to the hassle of cumbersome wearing methods - this baby carrier can be easily and quickly put on, to upgrade your wearing experience.
Suggested Age
0-18 Months
Suitable Baby Weight
7-25 lbs
Suitable Adult Waist
81-130cm/31.9-51.2 inches
Material
35% Cotton, 60% Polyester, and 5% Spandex
Purchase
Specifications
User Manual
Reviews
FAQ