Home
>
products
>
besrey Hip Carrier for Baby, Infant Carrier Plus Size Mom, Men Baby Carrier Backpack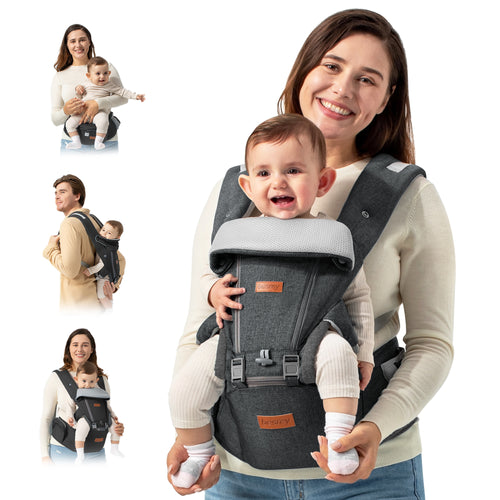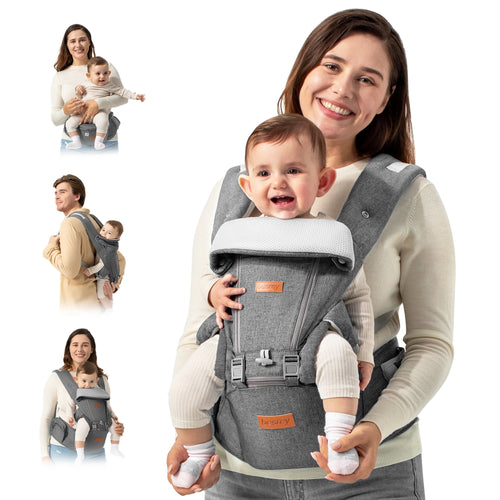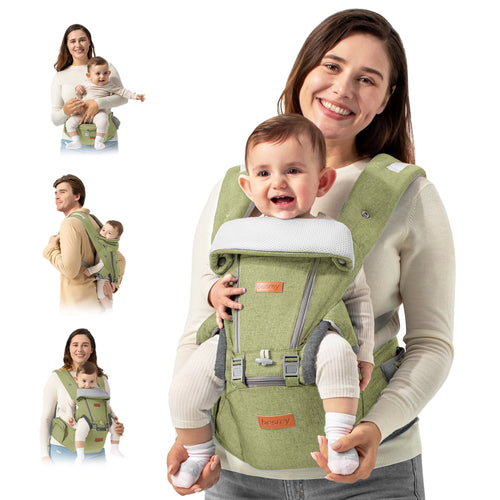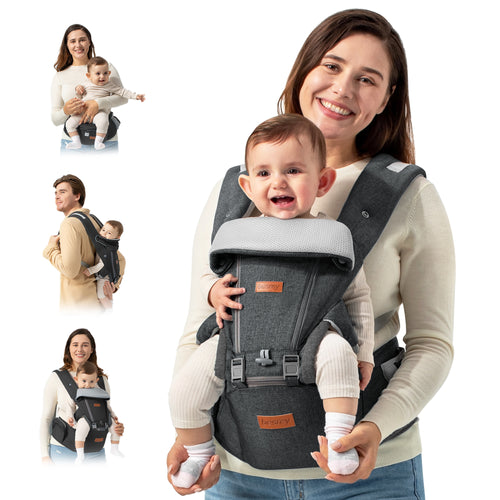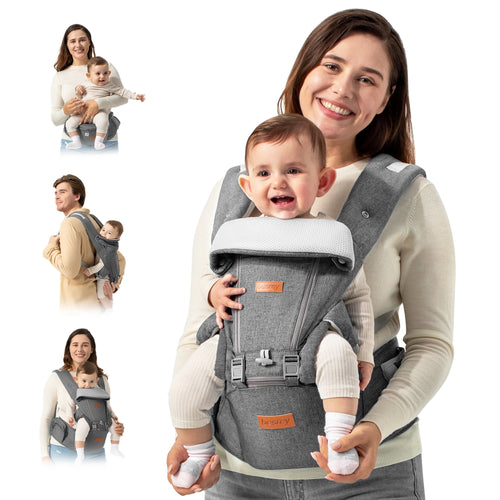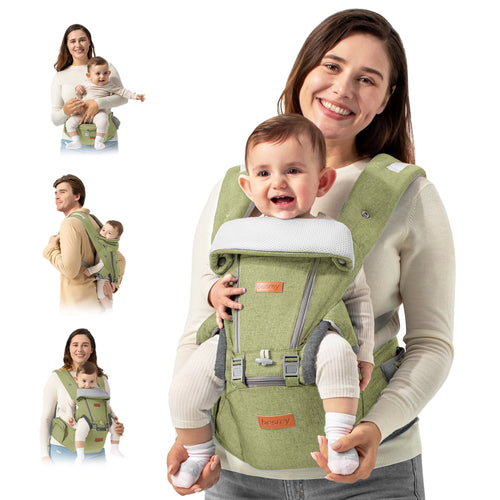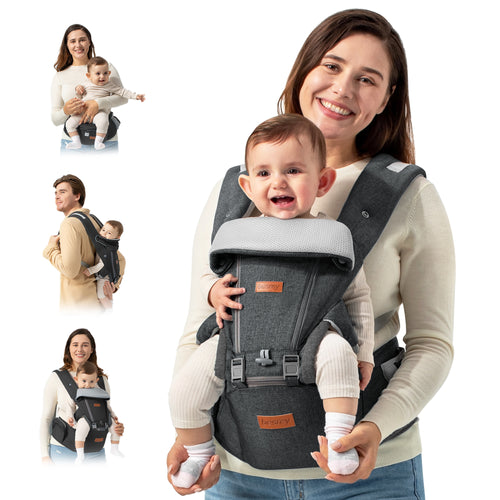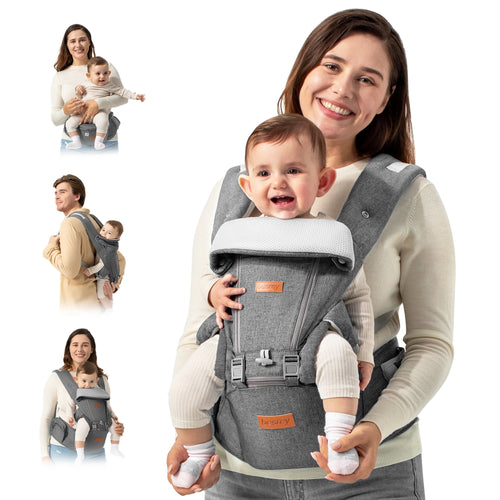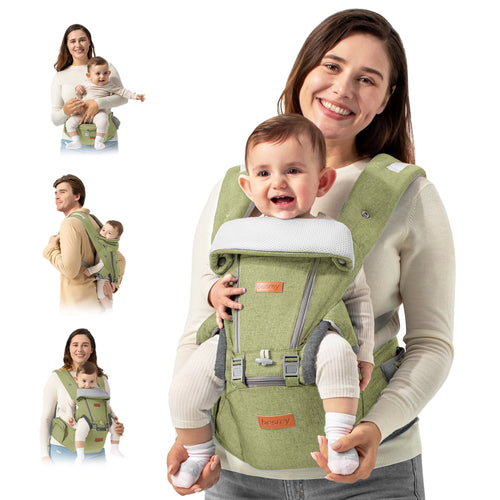 besrey Hip Carrier for Baby, Infant Carrier Plus Size Mom, Men Baby Carrier Backpack
Besrey Baby Carrier, Baby Hip Seat Carrier, 9 Carrying Positions, 132 cm Waist Belt, Protective Lumbar Support, Multiple Storage Pockets, Collapsible Front Panel, Ergonomic Hip Seat, Supports 7-45lbs, For 4-36 Months
$59.99 USD
Regular price
$59.99 USD
Sale price
Unit price
per
All-in-one Carrier: A versatile baby carrier for babies aged 4 to 36 months and weighing 7 to 45 pounds. It is simple to convert into a single hip seat, a single wrap carrier, or a combined baby carrier, which can fit your baby in 9 different carrying positions.
Free Your Hands: Quick-release buckles and simple-to-adjust harnesses make this baby carrier with hip seat easy to put on. You can have your hands free to do chores or do what you love while keeping close contact with your baby, which makes carrying your baby more easily.
Perfect Snug Fit: Parents of various sizes can all have a snug fit without feeling constrained thanks to a 132 cm/ 52" long waist belt. The waist belt has also been widened to better distribute stress around your waist, increasing comfort for long-time wear.
Comfy to Wear: Well-padded shoulder straps and wide lumbar support distribute the baby's weight and reduce back stress. The non-slip hip seat is filled with resilient foam pads and a supportive EPP liner for comfy wearing.
Ergonomic Design: Adjustable head support can well support the baby's head when he or she is facing the parent. An ergonomically designed hip seat supports the baby in an "M" shape to promote healthy hip development.
Premium Fabric: Instead of cotton, besrey used positive ion oxford cloth which has a higher weaving density and a smoother finish, to make this baby hip seat carrier pliable but strong, as well as soft to the touch, dirt-proof, and wear-resistant.
Unique Match Colors: Designed with natural blue, this baby carrier will keep your baby cozy while keeping you at ease and fashionable whether you're out shopping, going to the park, going for a walk, in the bush, or on the beach.
Safety Certified: Lightweight but sturdy, this baby carrier uses harmless materials and is certified by global safety standards. With quality safety buckles and harnesses, it can hold the baby securely in the carrier.
Buy on the Besrey Store for

Fast, Free Shipping

30-Day Money-Back Guarantee

18-Month Hassle-Free Warranty

Lifetime Customer Support
Highlights
Specifications
User Manual
Customer Reviews
FAQ
Ergonomic M Position
The seat of this hip seat carrier is designed ergonomically to allow your baby to sit in an "M" shape with your baby's hips spread so their legs are straddling your body for a healthy hip positioning to prevent hip dysplasia.
Free Your Hands
Carry your baby more easily! Its integrated design with many practical features keeps your baby close to you while having your hands free to do chores, work from home, or do what you love.
Material
Oxford Fabric, EPP, Cotton
Recommended Age
4-36 Months
Recommended Weight
3-20 kg / 7-45 lbs.
Waist Belt Length
132 cm / 52 inches
Package Dimension
29 x 20 x 27 cm / 11.4 x 7.9 x 10.6 inches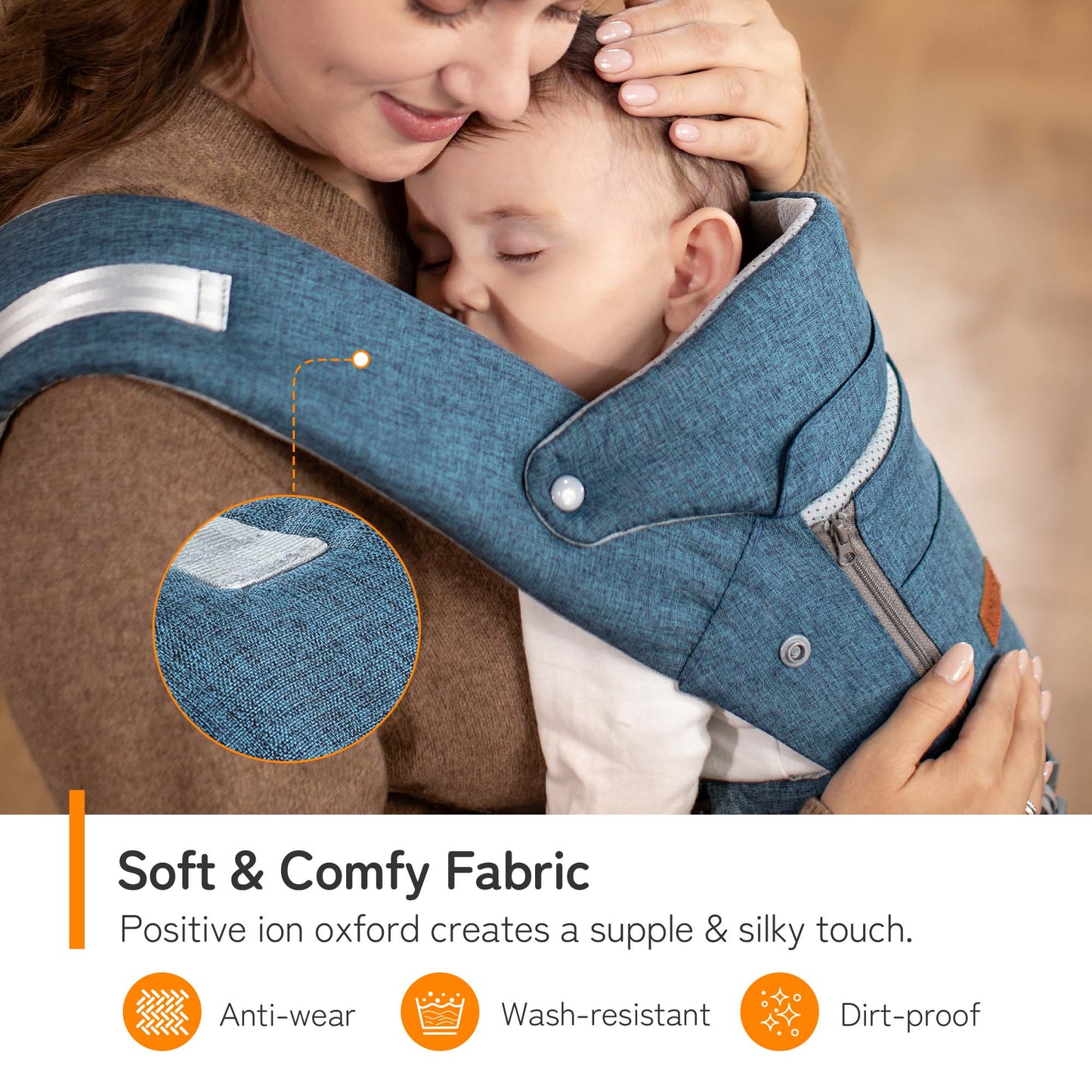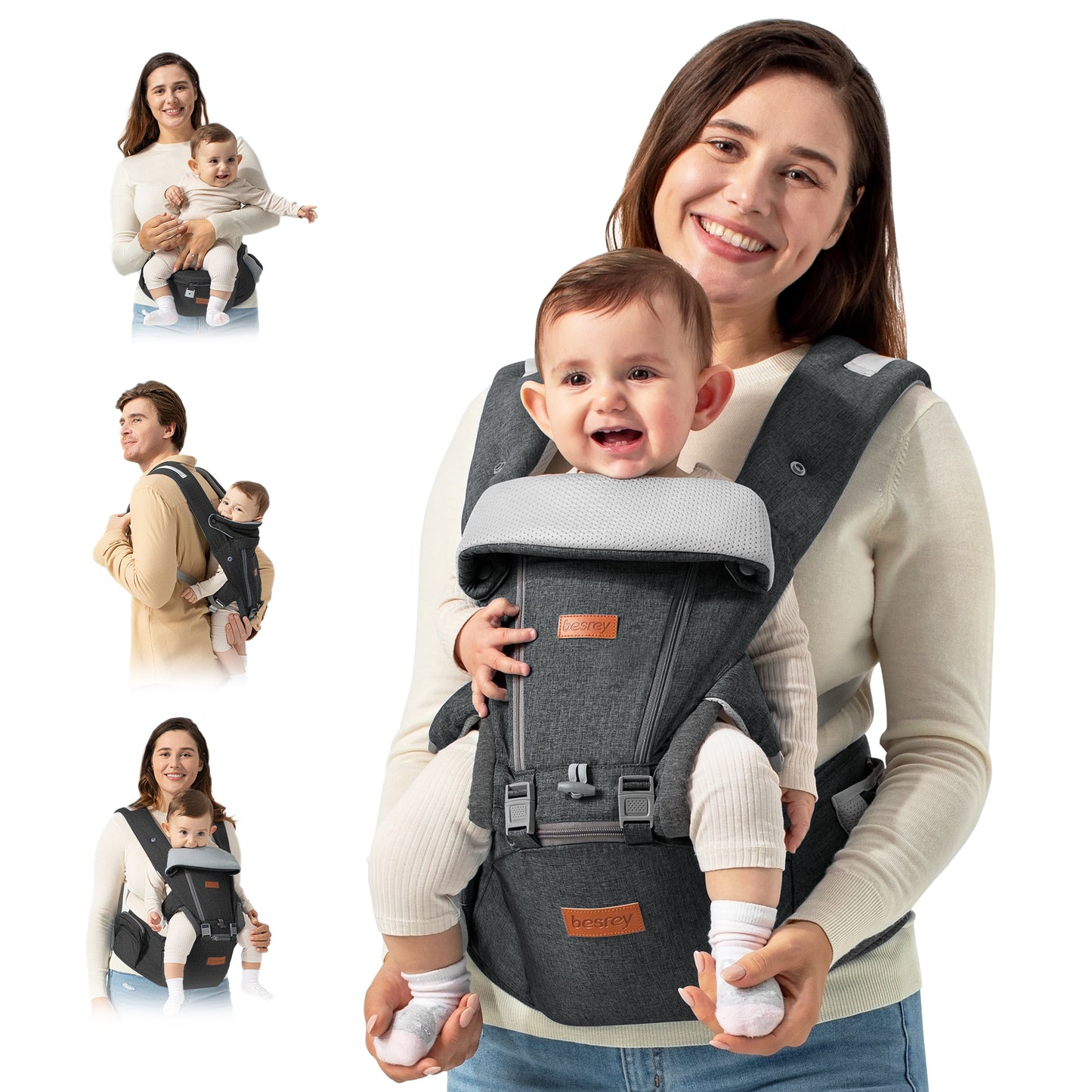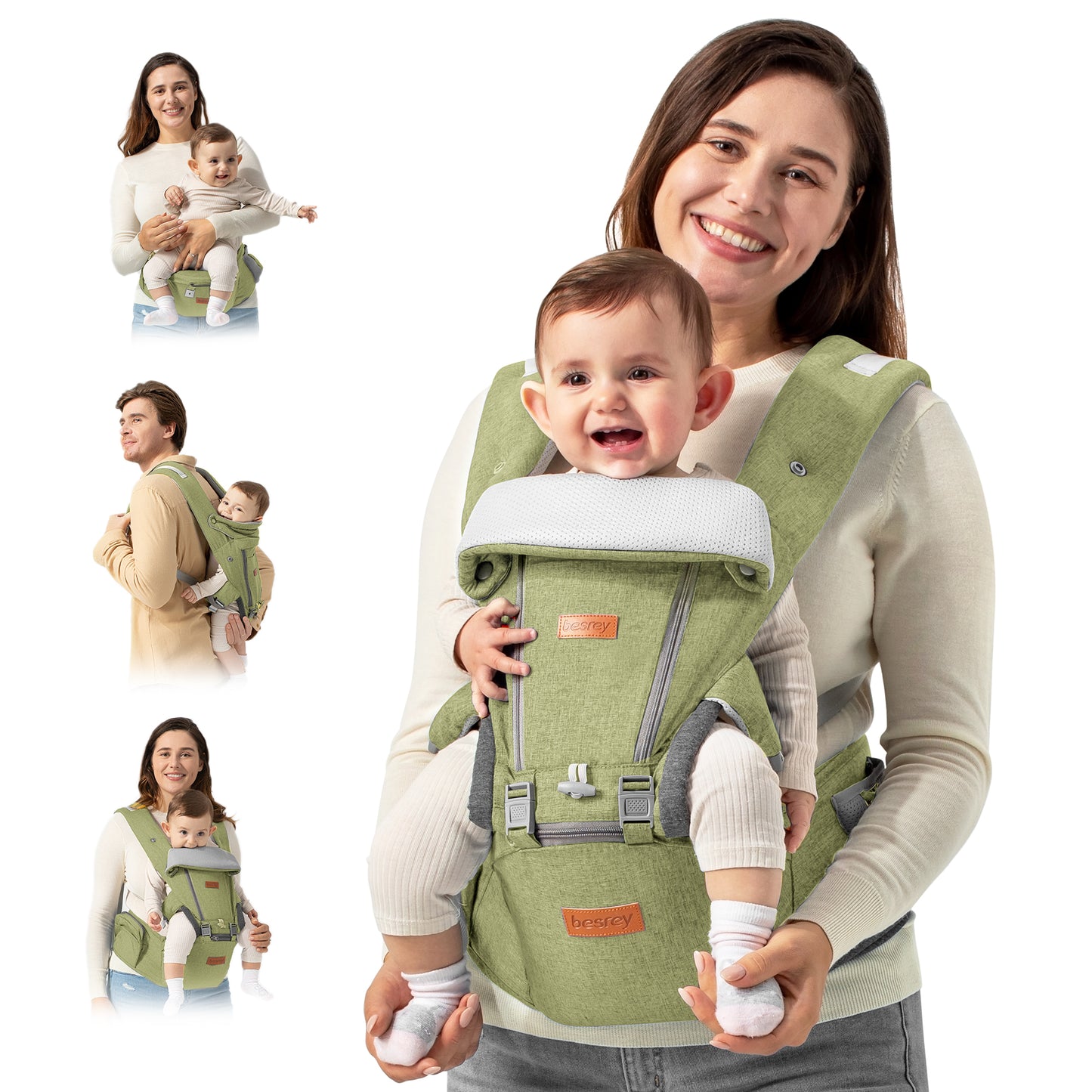 Purchase
Specifications
User Manual
Reviews
FAQ